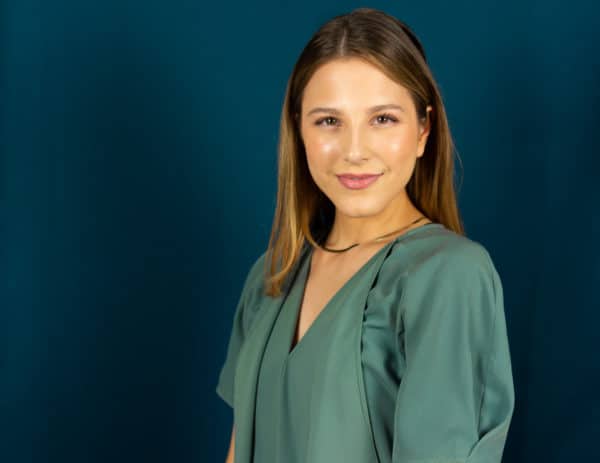 Teaching Topics and Philosophy
Topics:
Elana Hedrych teaching topics include: Functional vocal technique, jazz voice, improvisation, ear training, sight reading, music theory, jazz harmony, transcription, performance technique and stage presence, microphone technique, composition, songwriting, arranging, repertoire interpretation, rhythm section communication, and beyond.
Philosophy:
My goal as a private teacher is to instill a love of music, while teaching my students about technical aspects of the voice and music. By drawing from a range of my experiences, studies and methods, I aim to develop my student's vocal technique, ear training and sight reading, repertoire, improvisation, performing skills, and overall confidence. Using my intuition to understand each individual student's learning style and musical interests, I target specific functional voicework and long term goals alongside my students. As a passionate and involved teacher, I am able to connect to each individual student, introduce new concepts, create a safe learning environment, and help my students realize their innate potential. In lessons, my students overcome technical limitations so that they have full creative freedom to express the stories inside of them and find emotional release within their music. This vocal freedom allows a singer to masterfully take the listener from feeling to feeling, and back again.
Biography
Elana Hedrych is a vocalist and composer based in New York City. She has been teaching in the NYC and Boston areas for over a decade. She holds a Bachelor's degree in Voice Performance and Composition from Berklee College of Music, and will earn her Master's degree in Jazz Voice Performance from Hunter College in May 2022. Elana is certified in all 3 levels of Somatic Voicework™ The LoVetri Method, and is a member of The National Association of Teachers of Singing (NATS) and The Voice Foundation. Deeply dedicated to voice, she frequently attends voice science, anatomy and physiology, vocal health, and pedagogical conferences and courses. Elana realized from a young age that singing was an unavoidable, strong passion. She began performing in the New York City area at the age of 12, and has graced venues and festivals such as B.B. King's Blues Club, Bowery Ballroom, Gathering of the Vibes Festival, and more. She embarked on two tours of the East coast before the age of 18, performing on prominent stages with her own brand of rock music and a commanding stage presence.
Elana Hedrych has an extensive live performance background, and performs in jazz, rock, and classical styles. During her undergraduate studies, Elana focused on her blossoming teaching career, composing, and improvisation. At Berklee, her mentors included Alison Wedding and Kenny Werner who led Elana to her refreshing and candid approach to improvising. In New York Elana has studied with renowned singer and composer Theo Bleckmann and voice expert Jeanie LoVetri. Elana's improvisations and compositions form their own world, as she frequently explores the unconventional sounds that can be made with the voice. Composer Marti Epstein strengthened Elana's understanding of Western classical music, and particularly new classical music. Her recent band, Fireproof Collective, actively performed in the Boston area, expressing their own brand of free improvisation and modern jazz. She is currently working on a new original project, as well as classical chamber music.
Private Lessons
Beginner, Intermediate & Advanced Students
| Duration | Trial Lesson | 4 Lessons | 8 Lessons | 12 lessons |
| --- | --- | --- | --- | --- |
| 30 Minutes | – | $261 | $508 | $743 |
| 60 Minutes | $84 | $356 | $693 | $1013 |
All Lessons packages can be paid in installments.