Join us on an extraordinary journey to Salvador De Bahia from March 9th to the 16th, where you'll immerse yourself in the richness of Afro Brazilian culture with its vibrant musical and artistic expressions. It is not a coincidence that the UNESCO has declared Salvador De Bahia part of the "Cities of Music Network"
"Salvador lives by the rhythm of music and uses it successfully to convey a great sense of social cohesion within a rich multicultural city. Home to the renowned composers Gilberto Gil and Caetano Veloso, Salvador has been the birthplace of many music genres including tropicalismo, axé, bossa nova and samba."
Our hosts for this adventure are ICBIE, a non-profit organization located in the picturesque Ribeiro. Here, you'll find a haven with seven rooms, hammocks, meeting spaces, a library and a garden. Ribeiro, located along the coast where fishing boats dock, offers gentle sea breezes amidst lush tropical greenery.
This setting is ideal for musicians and non musicians as well as couples seeking an unforgettable experience, there will be activities for everyone. Prepare to hear outstanding local artists, engage in jam sessions, visit nature preserves and turtle sanctuaries, beaches, vibrant local markets and museums, witness the craftsmanship of artisans who create exquisite percussion instruments.
This is a trip for well traveled and curious people, the accommodation is in a comfortable hostel where each room has a private bathroom, alternatively we can host you in apartments nearby. We will be moving around by Uber and other local transportation in small groups.
Rates:
For the participants hosted at ICBIE the cost is:

$1600 per person in double room occupancy
$2100 per person in single room occupancy.

The Price Includes:
Daily Excursions
Workshops with Jocelyn Medina and Marc Mommaas
Workshop with local artists
Transportation to and from venues
All Meals ( breakfast, light lunch and dinner)
entrance to museums &
local guides.
Transfer from Salvador Airport to ICBIE and back
Not included:
Transportation from your country of origin to Brazil, drinks, gratuities and personal expenses.
Travel Info:
If you are travelling by plane, you need to land in Salvador De Bahia (SSA) on Saturday March 9 if travelling from the States you will likely need to leave on March 8
To arrange a flight you can use your travel agent or services such as Expedia and Google Flights

Registration:
To sign up for this trip to Salvador De Bahia , fill out this brief registration form Once we confirm the availability a down-payment of $1000 will be required to hold your reservation.
The Schedule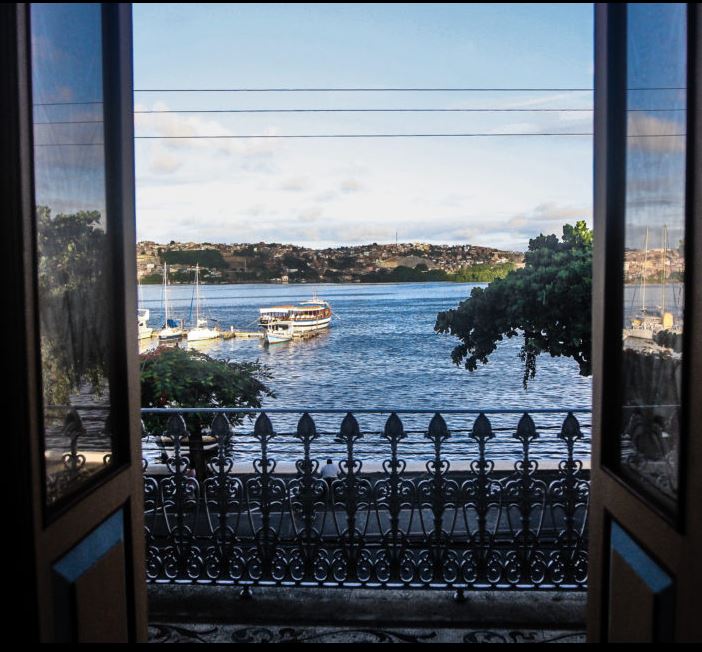 Day 1
Saturday, March 9th: Arrival in Salvador De Bahia
Arrive in Salvador De Bahia, transfer to ICBIE in Ribeiro and check-in to your rooms
Welcome dinner at ICBIE , where you'll taste authentic Bahian cuisine.
Day 2
Sunday March 10th: Introduction to Afro-Brazilian Culture
Morning: Begin your journey with a guided visit to the Casa Do Carnaval. Casa do Carnaval tells the story of the celebration with a visual and sensory journey, including various thematic aspects of the festival that is at the heart of popular culture, social transformations, and the formation of Bahian identity.
Afternoon: Join a workshop led by Jocelyn Medina and Marc Mommas
Evening dinner in a local restaurant and live music.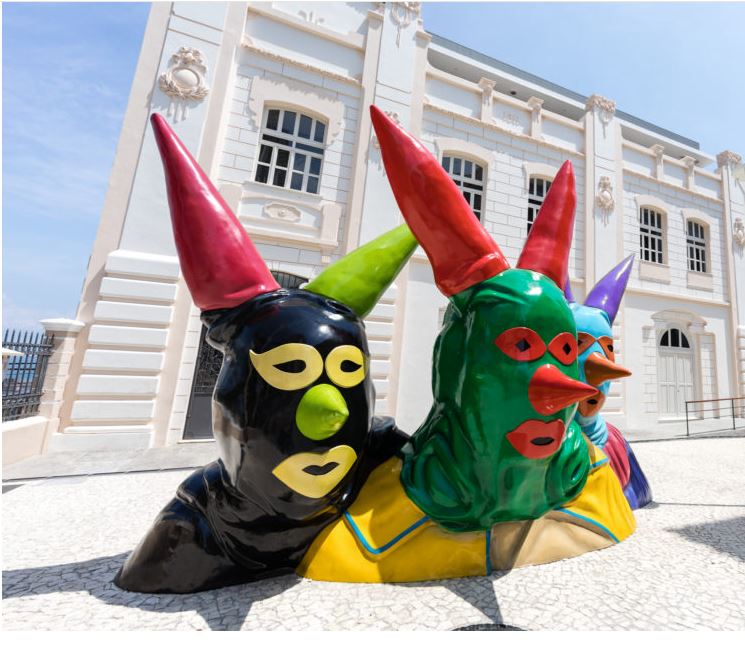 Day 3
Monday March 11th: Beach Day
Explore Praia do Forte, known for its turtle sanctuary, clear waters, natural pools, rivers and an ecological reserve of native flora and fauna.
Enjoy beachside picnics and water activities, such as swimming and snorkeling.
Dinner at ICBE
Day 4
Tuesday March 12th: Music Workshops
Explore the bustling Mercado Modelo, a lively market showcasing local crafts and art.
Dive into Afrobrazilian rhythms with a percussion workshop at the Escola Olodum, Marc Mommaas and Jocelyn Medina will contribute to the workshop and following discussion breaking down the experience for us.
Evening, after dinner Immerse yourself in the vibrant atmosphere of a local jam session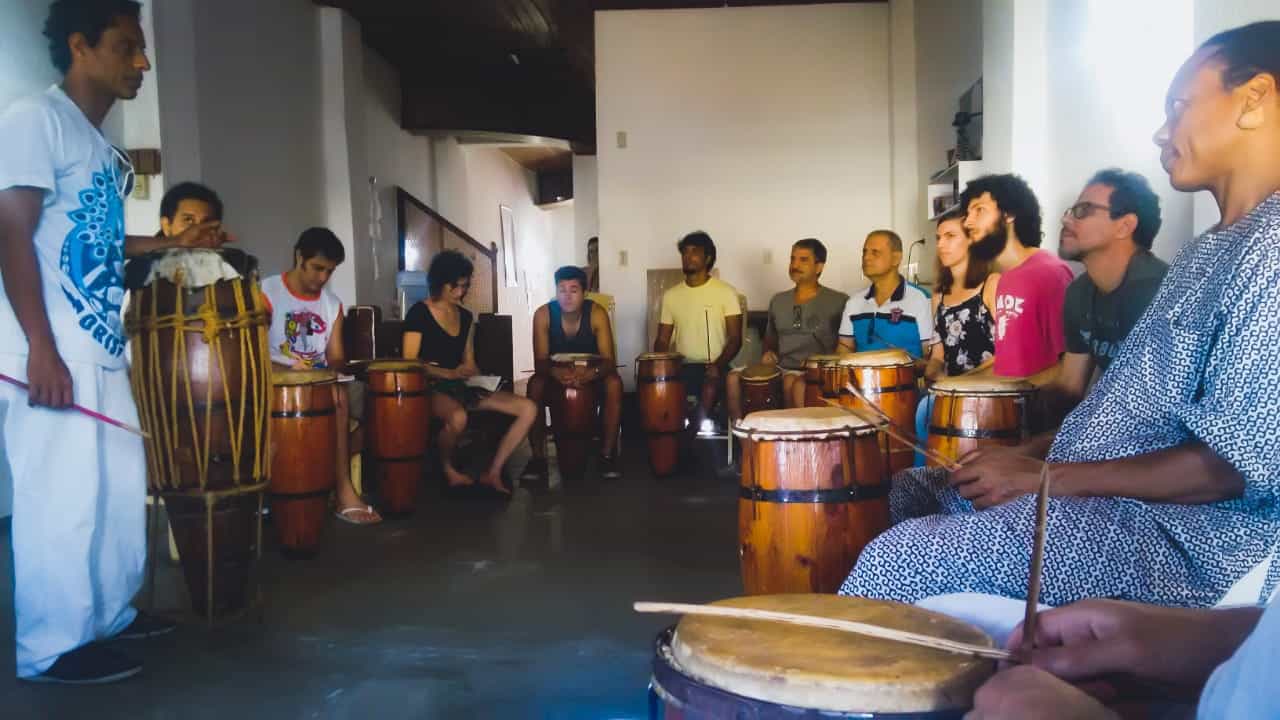 Day 5
Wednesday March 13th: Artistic Exploration
Morning: Visit the Museum of Modern Art (MAM) to admire contemporary Bahian artwork.
Afternoon: Explore the studios of local artisans creating traditional percussion instruments.
Evening: After Dinner we will attend an Afro-Bahian dance performance at the charming Teatro Vila Velha.
Day 6
Thursday March 14th: Cultural Activities
Engage in hands-on workshops at the Cultural Center of the Bahia Reconcavo, learning about dance, capoeira, and cuisine.
Interact with local artists and gain insight into their creative processes.
Dinner in a local restaurant followed by a performance of traditional Bahian music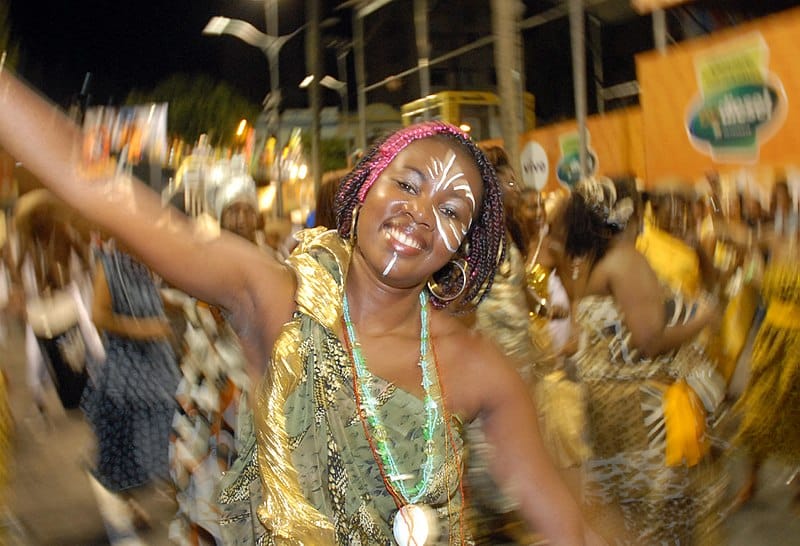 Day 7
Friday March 15th: Explore Salvador De Bahia
Morning: Guided tour of the historic Pelourinho district, showcasing its colorful colonial architecture.
Afternoon: Visit the Museum of Sacred Art, home to an extensive collection of religious artifacts.
Evening: Experience the lively atmosphere of Largo do Pelourinho with its street performers and local cuisine. Followed by a Jam Session at Jazz Na Avenida
Day 8
Saturday March 16th: Farewell and Departure
Gather for a farewell breakfast at the ICBIE center, where you can share memories and contact information.
Check-out from your accommodation and bid farewell to Salvador De Bahia or extend your stay to explore Brazil on your own.
Topics and Prerequisites
Music and arts in Brazil
There are no prerequisites for this cultural trip to Brazil, musicians and singers will have opportunities to play and learn about Brazilian musical forms and rhythms. Everyone will enjoy performances, workshops and visits to many cultural landmarks of Salvador as well as enjoy food and sights and quite a bit of Tropicália.
Participants Max – We will accept a maximum of 12 participants to guarantee a safe and intimate experience
Your Travel Hosts
MARC MOMMAAS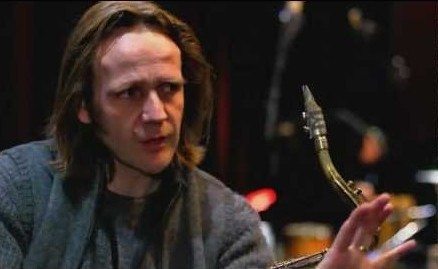 Marc made his debut as a leader in his 1999 recording Global Motion Trio with Nikolaj Hess (piano) and John Hebert (bass). In 2001 the acclaimed drummer Tony Moreno joined the group which became Global Motion. In 2003 after an extensive tour in Europe including a 5 day hit at the Pompoen in Amsterdam, the band returned to NYC and recorded Global Motion, released by Sunnyside Records. This release earned critical acclaim in Downbeat, Jazztimes, Jazzimprov, All About Jazz and numerous online news outlet. This record was followed by another well received Sunnyside release titled Balance (2006), a long anticipated duo recording with pianist and longtime friend Nikolaj Hess. This was followed by several more recordings in different projects in 2010, 2013, 2020 and 2022 Marc has played all the main stages from the New Port Jazz Festival to Carnegie Hall.
Besides his impressive career as a saxophonist and improviser Marc also made his mark as an educator.(pun intended) He co-founded the New York Jazz Workshop with Marco Chelo and the Hudson Jazz Works with Armen Donelian, has done masterclasses at conservatories across the globe, and he is an in demand saxophone and composition teacher in NYC. Marc is currently working on a text book on "a rhythmic approach of improvisation and composition for linear instruments" as well as a jazz theory book. Marc loves to travel and teach and is looking forward to share his musical knowledge during this trip to Bahia with you.
Jocelyn Medina
The sounds and styles of vocalist/composer Jocelyn Medina cross cultures, creeds and continents. Her original music fuses elements of Brazil, Spain, Africa and India with jazz harmonies, neo-soul/funk grooves and adventurous improvisations delivered through compelling lyrics and a distinct sound. Whether by means of an unexpected melodic turn, a hook that leaves you hopeful, or the rich resonance and dexterity of her voice, she seeks to touch on each listener's individual experience with messages of universal truth and an inventive artistic approach.
As an educator, Jocelyn has over 20 years of experience as a private voice instructor to all ages and levels. Outside of her vocal studio, she has worked as a choral music and ensemble director in public education throughout the 5 boroughs, as a teaching artist with MIMA (Music Improvisation and Media Academy) in Brooklyn, and as Head of the Vocal Department at the True School of Music, an affiliate school of Manhattan School of Music, in Mumbai, India. As a Master Class Clinician, Jocelyn has been invited around the world to present workshops in voice, composition, improvisation and vocal jazz to students at both the college and professional level. Jocelyn travels often to Brazil, she went to check ICBIE for us last summer and has already organized a couple of Jam sessions for all of us when we get to Bahia.
Marco Chelo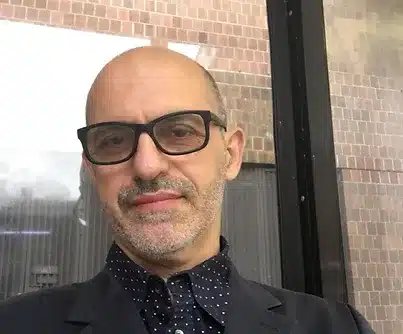 Marco is involved in several projects, his main focus currently is in the capacity of co-owner and co-director of the New York Jazz Workshop. Founded by Marco Chelo and Marc Mommaas in December 2008. The New York Jazz Workshop is a community music school that offers high quality and affordable music classes as well as specialized outreach programs to various institutions and university. Marco was the owner of a large Italian Travel Agency for much of his life, he is responsible for organizing the New York Jazz Workshop annual trips to Tuscany and now to Salvador De Bahia in Brazil. Marco is also a Saxophone player who regularly performs with bands from the African disapora.
During his career as travel agent Marco has organized trips for himself and his clients to many destination around the world including Africa ( Nigeria, Tanzania, Sudan, Burundi, Tunisia) and the Caribbean (Cuba, Jamaica, Antigua). His connection with Brazil is through his long time friend and musician Roy Zimmerman who is the honorary director of ICBIE, the institute that will host us in Ribeiro