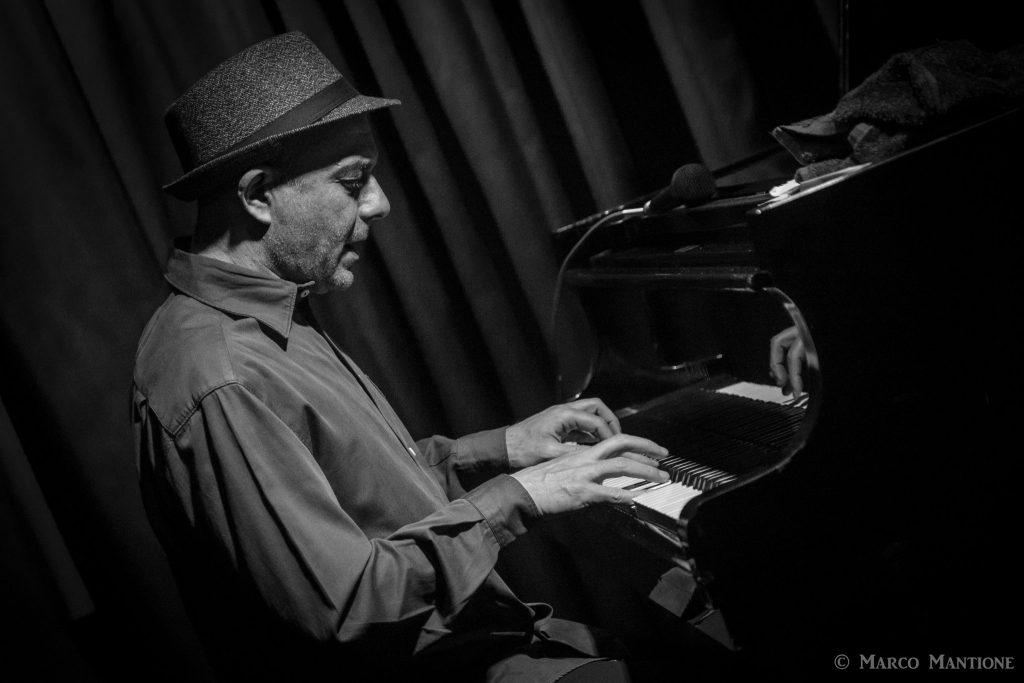 Teaching Topics and Philosophy
Topics: Technique, harmony, and rhythm. Knowledge of the songs from the Great American Songbook. Taking care of all the aspects of jazz piano, piano solo, trio, accompanying singers and soloists. Learn to recognize sounds, transcribe and analyze solos from records of the great masters. I also teach singers who want to work with an experienced accompanist, focusing on issues connected to ensemble interaction and interpretation of melodies.
Philosophy: Integration between rhythmic, melodic, and harmonic dimensions in the act of making music. When we play, we sing and dance, sing through our hands, while dancing to be rhythmically connected.
Biography
Marco di Gennaro was born and raised in Rome, Italy, and studied classical music at the Italian Conservatory of Music. As a composer, pianist, improviser, and arranger, he has performed all over the world. He has written and arranged music for the most important Italian theater actors and directors, putting his sign on some major shows. At the age of forty, Marco established himself in New York City, where he currently resides, playing extensively and gaining acknowledgement in the greatest music scene in the world. During his career he played/recorded with many great musicians, such as Bill Saxton, Lee Konitz, Bobby Watson, Peter Bernstein, Charles Tolliver, Vincent Herring, Tony Scott, Jeremy Pelt, Steve Turre, Doug Weiss, Dwayne Burno, Joe Farnsworth, Curtis Lundy, Frank Lacy, Joe Magnarelli, Freddie Hendrix, Ron McClure, and many others. He's been an educator his entire professional life and was on the board of professors of the National Course for Piano Teachers in Rome, Italy.
Private Lessons
Beginner, Intermediate & Advanced Students
| Duration | Trial Lesson | 4 Lessons | 8 Lessons | 12 Lessons |
| --- | --- | --- | --- | --- |
| 30 Minutes | – | – | – | – |
| 60 Minutes | $83 | $352 | $685 | $998 |
All Lessons packages can be paid in installments.