Is white male gatekeeping a problem in online jazz culture?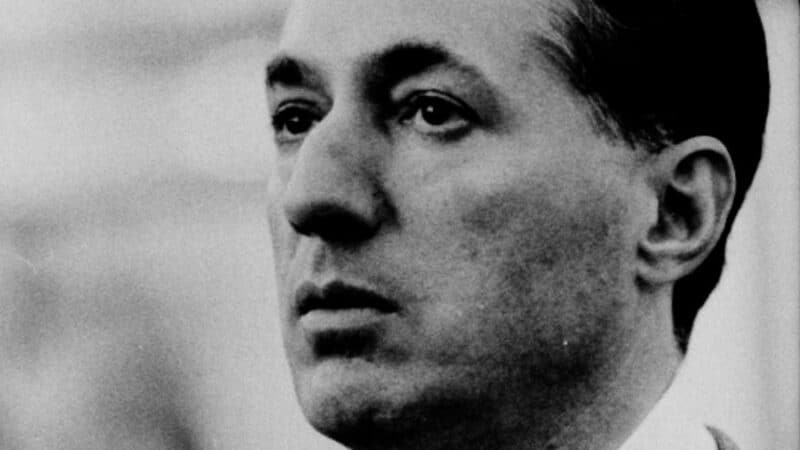 Is white male gatekeeping a problematic issue in online jazz culture? In the contemporary era, there are multiple YouTube channels which have taught the fundamentals of jazz to those who seek out the music, as well as the historical information. Among the top channels run by Ken Micallef, Bret Primack, a real champion of the music, Jazz Shepherd (of whom an extended essay I am writing about for my personal blog) and the channel run by Jazziz magazine unsurprisingly, all the channels are run by white males. Aside from musicians themselves, I see very few hosts of color. My point of view is not to virtue signal and call out white content creators, but just make it clear that rather than expanding the historical narrative of the music, it results in a sort of white male gatekeeping. There is relatively limited space for Black writers, academic and critics like the late Greg Tate, Dr. Cornel West, Wynton Marsalis and Stanley Crouch, who seem to be the most visible Black voices about jazz on YouTube. There's always been an immense streak of whiteness in jazz, after all history is written by the conquerors, not the conquered.
One of the perks of being a New York Jazz Workshop content creator, I am afforded the ability to write a few articles each month where I can stretch the boundaries of the scope of the blog, and detail my personal experiences being involved with the music. I have a healthy shelf in my home of jazz history books, which were gifted to me by a teacher and mentor which he had in his jazz studies masters program at the University of Miami in the 70's. The books date from biographies of Bix Beiderbecke and Duke Ellington's legendary Music Is My Mistress to works authored by the genre's pre-eminent critics and writers, the late Leonard Feather Dan Morganstern, Nat Hentoff, and more recent material from the early 2000's. The majority of the material is written between the late 1950's and mid 1970's, and it is indeed fascinating to see arguments develop in real time in relation to the bebop movement, and what was then the hotly debated topic of electronic experimentation in jazz and the so called "fusion" movement. In all honesty, the latter arguments are quite dated and do not hold up given that in today's culture, "fusion" has had a massive impact on several generations of musicians and fans.
There is a consistent narrative that runs through many of these books: jazz is born from the experiences of oppressed individuals, has roots in the blues, swing must be a component, and it is America's greatest art form.  Indeed, while Feather and Hentoff and the late Ira Gitler through their countless liner notes on records on Blue Note, Prestige and Riverside, smack with the air of self congratulation in spots; their writing is an important part of this music and has influenced my own.  However, the creation of this narrative as much as these men truly loved and were champions of this genre has huge limitations in terms of the landscape right NOW and how much hip hop and electronic music has informed jazz as a whole, have been an influence. It isn't really appropriation when they truly attempted to understand the history and music itself. This narrative, especially with YouTuber Jazz Shepherd, a white male in his 50's living in the American midwest with 4.23k subscribers has been promulgated in over 500 videos in bringing new fans into the music.  He likes to play up the racial injustice with many of the musicians, which is true and absolutely essential to discuss, but in a recent video, he details the topic of royalties and oversimplifies the issue to artists being paid only at the session (correct) and that the money would be used for drug addiction.  While this was an issue for Jackie McLean during his Prestige years, Tina Brooks, Grant Green, Wynton Kelly, Philly Joe Jones all artists with known drug addicts, it wasn't true for everyone.  Clifford Brown, Horace Silver, and Billy Cobham for example, never took drugs.  Jazz Shepherd, (real name: Daniel Van Eijl) reduces the issue to this, and unfortunately, unless his followers seek out the wealth of documentation available, they may adopt this view into something myopic.  
Ken Micallef, a former drummer who has written for Downbeat, Stereophile magazine and other publications similarly reduces jazz down to a similar narrow viewpoint. While Micallef is a fan of electronic music, and rock, and labels like ECM responsible for entirely new directions in jazz, his characterization of the form can be a bit narrow. Like his colleague Jazz Shepherd, there is a heavy focus on the hard bop era, and while hard bop is amazing music, boiling jazz down to just two decades as casual fans are wont to do, it discourages exploration, if jazz narratives are framed in a post Wynton Marsalis manner. The important thing to realize is that this has been a dominant narrative since the mid 1980's, and it could frame impressionable new fans of the music. There is so much to explore in jazz that employs Eurocentric ideas, jazz that doesn't traditionally swing, have a blues component, like the avant garde for example or jazz more in like with African forms like funana. Appropriation in my view seems to be something more common with white college students who are college graduates of jazz programs because, at that point, they don't completely know the history.
Today's musicians require a diverse skillset for multiple genres. The New York Jazz Workshop offers many classes, intensives, private lessons in several boroughs: Manhattan and Brooklyn, as well as Europe. Great musicianship knows no borders or genre.