Ray's Idea & Nefertiti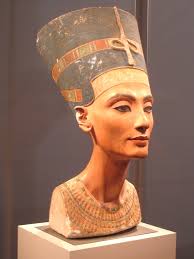 Hi! Last Tuesday we worked on a bunch of new tunes at the Bebop Workshop namely Ray's Idea & Nefertiti. Ray's Idea was written by the great Ray Brown. I believe it's a great melody that really needs work in order to be played with a proper bebop pronunciation and articulation. A problem that came out in class was the lack of attention on the weight that every note has in a musical phrase and its relationship with the overall musical meaning. The exercise that I proposed is to play just the melody of the A section, but in different ways, focusing on the pronunciation of the phrases, in the same way we would do if we were speaking a language, so tying to say the same thing but in different ways, just changing the accents and the weight of some words, notes in this case. I believe that such an attention for details is crucial in order to communicate with the listener and to find a personal way to express musical meanings.
Here there is a transcription of Ray's Idea and a couple of video of performance, focus on how different players perform the melody in different ways. It's subtle but it makes all the difference in the world!
On the other side, in the Modern Jazz Workshop on Wednesday we have been working on Nefertiti, by Wayne Shorter. A great tune, with very challenging changes.
Enjoy the original version from the homonymous album. Notice how there is no actually blowing over the changes, the real solo is performed by Tony Williams (drums) while Miles and Wayne just play the melody over and over!
Also a great live version from 1969.
Enjoy!
Andrea