What's wrong with the "j" word?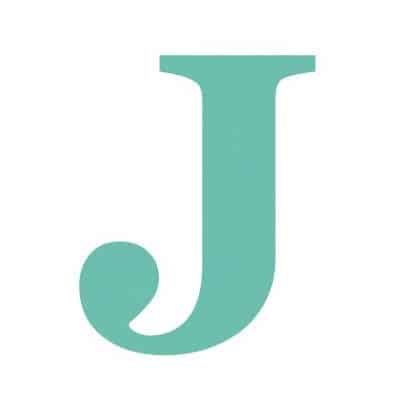 In the lexicon of Black American Music, also known as "jazz", in the past almost 40 years there has been a concentrated effort to get away from the use of the "j" word.  What IS exactly wrong with the "j" word? — first is its relationship to African Americans who play the form, the origins of the word,  have been fraught with negative connotations from the time of the first use in print to the first published recording in the linear narrative, the Original Dixieland Jass Band's "Dixieland Jass Band One Step" in 1917.  The second reason is because with the advent and establishment of Jazz At Lincoln Center in 1987, headed by then young Wynton Marsalis, through his associations with the late writers and scholars Albert Murray and Stanley Crouch, a narrative was formed much like with European art music of what "is" and "isn't jazz".  Obviously this debate wasn't new– in the early 1950's when there was a revival of New Orleans jazz, those who favored more modern styles like bebop called the revivalists "moldy figs".  Famously, bebop was termed "Chinese music" by Louis Armstrong, Lou Donaldson, never one to shy away from saying what he thinks– referred to "fusion" as "fusion and confusion".  The third reason is "jazz" is evolving to a different place, with many artists just including everything they love about music, instead shying away from overt swing rhythms, instead blending hip hop, metal, rock, the avant garde and everything in between.  Nicholas Payton's now infamous Why Jazz Isn't Cool Anymore in 2011 pulled no punches.
The use of the "j" word in print media, preceded the first recorded example (unless you want to count the mythical Buddy Bolden cylinder said to be recorded in 1898) by 5 years in 1912, when a baseball pitcher by the name of Ben Henderson (not to be confused with MMA fighter Benson Henderson) used the term in reference to a knuckle ball where he stated " I call it the jazz ball because it wobbles and you simply can't do anything with it."  The following year 1913, had another reference to jazz, but it was again unrelated to music; the San Francisco Bulletin writer E.T. "Scoop" Gleason used the word as an adjective to describe the quality of team playing, something he caught wind of at a dinner conversation.  The "j" word was applied here as a baseball team, the San Francisco Seals completed a training camp in Boyes Springs.  Boyes Springs appears to be a focal point with early use of the "j" word– a band under the baton of band leader Art Hickman played ragtime dances.  Strangely, but not surprisingly enough Hickman was anointed with the ridiculous term "The Founder of Jazz" in a 1930 obituary though he himself disliked the term claiming his music was not jazz because  as he bluntly stated in a July 5, 1920 The Talking Machine  piece, 'Jazz,' says Mr. Hickman, 'is merely noise, a product of the honky-tonks, and has no place in a refined atmosphere. I have tried to develop an orchestra that charges every pulse with energy without stooping to the skillet beating, sleigh bell ringing contraptions and physical gyrations of a padded cell." The racist undertones in his statement are not quite so subtle and had that been said today, he'd be canceled. As stated early "jazz" had been played for several years prior to recording, and with African Americans dominant in the dance band configuration in the early 1900's, white musicians saw this as menacing, and challenging the dominant status quo.  Hickman's banjo player, Bert Kelly claimed in a 1957 letter written to Variety that when he assembled his own group in Chicago he brought the word "jazz" to the Windy City.  Both these examples demonstrate in broad strokes the objective to deny the African roots of this music from Congo Square in New Orleans and it's primary practitioners.
In the American South in this time frame, the usage of the "j word" was  euphemism for sexual intercourse, and American writers who had heard the term, as is common of many things with African origin (shades of the extreme reactions to hip hop particularly in the mid 1980's and 1990's) were likely unaware of the use and context of the slang.  In the 1920's young women rebelling against the traditional status quo were deemed "jazz babies" again, another example of which jazz was demonized purely based on semantics.  There is simply no concrete way to prove that the term has sexual connotations, it spawns from the French verb "jaser" which means to chatter or babble.  The great saxophonist Archie Shepp has long said he believes this is where the word came from.
In 1917, The Original Dixieland Jazz Band an all white ensemble recorded the first commercial "jazz" track, "The Original Dixieland Jass Band One Step" which viewed in a contemporary lens is laughable.  It is like an intentional Blackface parody, hokey, clunky rhythms which feature exaggerated functions of a "jazz" band at the time, wildly swooping trombone, a clarinet lead, with trombone and trumpet counterpoint… very rehearsed and thoroughly composed sounding.  The stark contrast was completely unlike what Louis Armstrong's first recording sounded like in 1923 with King Oliver's band, and certainly Armstrong's historic recordings from 1925-1930 with his Hot Fives and Hot Sevens.
The third reason "the j word" is reviled in a basic sense:  Nicholas Payton, trumpeter, keyboardist and bassist in his now legendary 2011 piece On Why Jazz Isn't Cool Anymore makes  reference to "jazz" as a style dying in 1959.  It's pretty likely this is a jab at fellow New Orleanian Wynton Marsalis' view for many years refusing to look at the avant garde, jazz rock, jazz funk or jazz's melding with hip hop.  Marsalis has revised some of his views in the past 20 years, even though the modus operandi of treating jazz more like a historical music than a living art form remains.    Others like Pat Metheny recently stated in his definitive interview with Rick Beato that the music really started changing to him "around 1980, when people started playing for their parents" another not so veiled Marsalis reference.  Musicians in the music have always percolated new ideas in the company of like minds, and a different culture of musicians rose with the jazz education boom that took hold in the 60's, but a segment of players tend to wish to emulate their heroes from the past.   A romantic version of the TIME when Charlie Parker and Lester Young were the names, and while very good music is made by these musicians, this line of players are merely tradition which there is nothing wrong with, it does little to advance the music forward.  The recent controversial documentary Listening To Kenny G is a perfect example of how the "j" word gets a negative reputation through the great unwashed. Kenny G, through his absolute ignorance of the jazz tradition although he can actually play bebop, as the documentary and some other sources like this YouTube video shows, the fact is his audience would not really warm to it, but the idea of him as a white savior to  this music almost feeds back to the earlier example from the way systemic race narratives championed artists like Art Hickman and "King of Jazz" Paul Whiteman  Whiteman is frequently remembered in history for his jazz "inspired" dance music, but his bands did include some of the greatest White musicians of the time like Bix Beiderbecke, Frankie Trumbauer, a bit later on Red Norvo, Jimmy and Tommy Dorsey, and later Billie Holiday was even featured on a 1942 recording.  However, the jazz historian Scott Yanow's piece in the hyperlink, though full of rich, well researched historical details fails to mention again, how Whiteman was marketed, and a pawn of the music's systemic racism.  Whiteman aimed to reduce the wild nature of the Original Dixieland Jass Band recording and make "a lady out of jazz" but that again is reflecting a personal, very dated, sexist, racist opinion that anything created from African or African American origin is unrefined.  His biggest achievement probably is premiering George Gershwin's "Rhapsody in Blue" at Aeolian Hall on February 24, 1924 with Gershwin on piano.  The piece is brilliant, but it could have been that it gave an impression to general audiences that this was the only form of the "j" word.
Fourth, the music is changing so the word "jazz" has ceased meaning. Just as Miles Davis and Charles Mingus disliked the word, often saying in interviews they just played music and it was something that critics had created, they felt their music was a wider expression of something beyond a genre name.  The landscape of the "j" word is so vast now that many contemporary musicians like Robert Glasper, James Francies, Ben Williams, Chase Baird, Thana Alexa, Antonio Sanchez, Grace Kelly, Rachel Eckroth, Brandee Younger, Wayne  Tucker and the Bad Mothas are using their experiences as jazz trained musicians to take the music somewhere else, in a more accessible place which in a way reflects the rich and innovative music climate of the 1960's and 1970's.  The music has for some moved beyond what they found comfortable as what they recognized.
The New York Jazz Workshop continues to foster jazz education and seek to enhance creativity through intensives and workshops in both New York and Europe