Discover the instrument everyone owns: the voice, with Olivia Foschi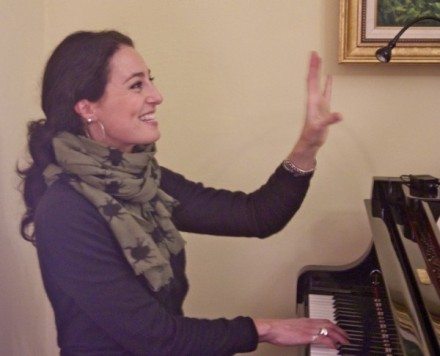 For vocalists who have tackled other styles of music, they may wonder where they can learn jazz vocals to broaden their horizons and take the vocal workshop with the renowned Olivia Foschi. The New York Jazz Workshop , conveniently located at 265 W. 37th between 8th avenue in the heart of Downtown Manhattan features some of the best instructors in the metro NYC area. Being just steps away from Penn Station and multiple subway stops makes the choice to take the workshop a simple one.

Ms. Foschi's class is taught in a warm and nurturing environment where she will help develop enrollees' voices with the use of the jazz standard repertoire and focus on breathing and vocal techniques to aide students in developing an infallible set of pipes that will allow them to be an asset in their own bands, or as part as an ensemble. Singing jazz is such an important skill because it lays a foundation for superior musicianship without borders.

Today's musicians require a diverse skill set for multiple genres. The New York Jazz Workshop offers many classes, intensives, private lessons in several boroughs: Manhattan and Brooklyn, as well as Europe. Great musicianship knows no borders or genre.