Tony Moreno in Conversation with CJ Shearn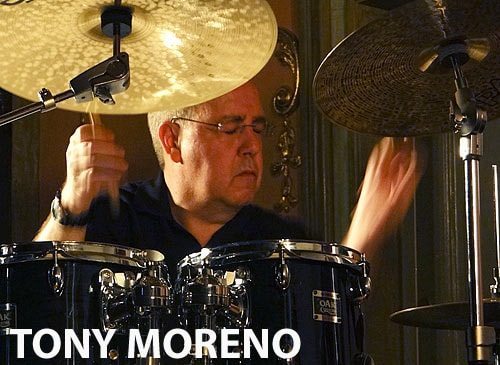 Tony Moreno is a remarkable musician and human being. His brand new release Short Stories (Mayimba Jazz) is a testament to the will of the human spirit. As you will hear, the drummer lost his studio, drums, music, memorabilia from his mother the accomplished pianist, harpist and ethnomusicologist Nina Dunkel Moreno in the aftermath of Hurricane Sandy. Through an outpouring of love from fellow musicians and friends, a keyboard was the beginning to the drummer resuming his career in music and the all new compositions throughout the striking double album feature a core band of fellow NYJW faculty members trumpeter Ron Horton, saxophonist Marc Mommaas, pianist Jean- Michel Pilc and Ugonna Okegwo on bass.
During the course of an hour long conversation I discuss with the drummer the influence of his mother, the new album, his mentor and father figure Elvin Jones, jazz drummers on the scene today and jazz education. Special thanks to Antje Hubner of Hubtone PR for coordinating this interview.
Podcast: Play in new window | Download
Subscribe: Android | RSS | More