Why Should You Own Your Own Music As A Musician?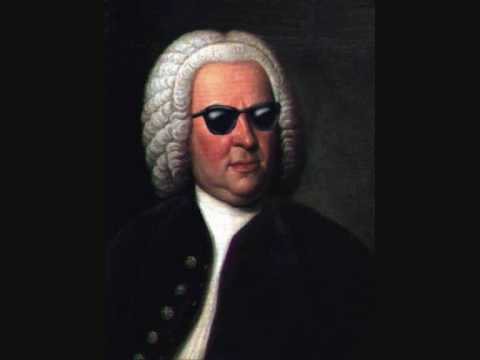 As a musician you have practiced your craft through courses, workshops and intensives at New York Jazz Workshop. As you ply your trade, you wonder why should you own your own music? The history of music as intellectual property and copyright is an interesting one. This article will explore briefly the issue of why music is considered intellectual property and why musicians should own the rights to their music.
The popular music YouTuber Adam Neely just recently uploaded a video discussing the sordid, dark, but utterly fascinating topic of music's journey to become intellectual property, and the basic premise for his question is who and what constitutes owning an idea? This also translates to jazz musicians, some of the most famous compositions written, and also some jazz musicians being able to own their music. There are copyright law savvy musicians like trumpeter Charles Tolliver, who owns and founded the important Black owned Strata East Records with the late pianist Stanley Cowell, which has celebrated it's 50th Anniversary in 2022. Ray Charles is also a prominent example of a musician who has owned their own masters, Stevie Wonder, Pat Metheny and the late Chick Corea to name but a few. Back to the original focus? Why should a musician own their own music? Besides many musicians like Bob Dylan and Sting recently selling away their publishing rights for large sums, concerning in itself– the idea of music as intellectual property came about in the 1500's with King Henry, II of France.
On November 8th, 1548, King Henry the II became a precursor of modern music as intellectual property by brokering a deal to establish that the publishing of musical literature including lute and organ music by handing over publishing rights to composer Nicolas Du Chemin. Du Chemin was one of the day's major music publishers. The right to the publishing was deemed under God's sword, which seems ludicrous in the contemporary era, but such was the tenor of King Henry the II's absolute rule. Du Chemin owning the rights to printed music was one of the first examples of a "corporate entity" owning music. As Neely continued on, the premise as music as property was also based upon the Biblical doctrine found in Genesis 3:19:
By the sweat of your brow
you will eat your food
until you return to the ground,
since from it you were taken;
for dust you are
and to dust you will return."
The Sweat of the Brow doctrine is no longer in use and was thrown out by the Supreme Court in 1991, is problematic. One of the main reasons is because it granted an author ownership over the work for their effort in collecting, facts or data, which is simply research, and organizing such research into a cogent statement. There is no creativity or individuality involved, but even in the creation of music, the question of creativity or individuality is a vague one. As an example, the creation of most music in the current era in utero is usually based on using a DAW or Digital Audio Workstation, or in the case of avant garde musicians like John Cage, Cecil Taylor, Anthony Braxton, or the recently departed Jaimie Branch, based on graphic scores, non traditional notation. Traditional music notation as enforced by King Henry, II or even complex forms of analysis like Schenkarian Analysis simply do not apply, nor do methods in the creation of hip hop, house, or other electronic music, which uses found sounds, and sampling. Unless the song is an obvious rip of a track, as Robin Thicke's ubiquitous "Blurred Lines" was in 2014 of Marvin Gaye's "Got to Give It Up", who owns found sound or an idea is questionable. Sweat of the Brow was analyzed by the Supreme Court case Feist Publ'ns, Inc. v. Rural Tel. Serv. Co., 499 U.S. 340 (U.S. 1991), in which the doctrine was dismissed, as creativity, not effort is the enduring value.
There is also the question of who owns an idea, which Neely brought up. In the bebop era, it was standard issue to create new melodies by contrafact, over known, established chord changes to skirt copyright law. For example, Kenny Dorham's track "Prince Albert", which appears on Art Blakey and the Jazz Messengers At The Cafe Bohemia, Volume 1 (Blue Note, 1955) is a not so thinly veiled "All The Things You Are", as are most of the tunes on Dorham's effort after leaving the Jazz Messengers the following year with his band modeled after Blakey's group, The Jazz Prophets. The band recorded for both ABC Paramo the Cafe Bohemia on Blue Note. The tune "Hill's Edge", is really "Tune Up". All one has to do is sing, hum or whistle the melody of "Tune Up", and the relation to the melody and original progression is clear.
"I Got Rhythm" is one of the most famous pieces for jazz musicians to improvise over, with a huge number of variations registered for copyright. Who owns the idea? One of the most famous examples is Thelonious Monk's timeless "Rhythm-a-ning", but as Neely noted, the transmission of the basic melody was around long before the pianist recorded the piece. The first known instance of the famous melody seems to have been played by trombonist Laurence Brown in Duke Ellington's orchestra circa 1932, with the piece "Ducky Wucky". The same phrase was also used by Mary Lou Williams, in her arrangements for Andy Kirk's orchestra, Charlie Christian as "Paging Doctor Christian" in 1940 at Minton's Playhouse, with a young Monk in the band. The "Rhythm-a-Ning" motif was also used in the children's show Blue's Clues! So these examples might be proof that Monk did not own the idea, but it was something in the air that jazz musicians knew as common vocabulary. Same goes for what Sonny Rollins' popularized as "Tenor Madness", while the tune is credited to him as composer, the publisher is Prestige Music, Bob Weinstock's publishing company for Prestige. So, since Weinstock, the label founder is no longer living, that would most likely mean the estate of Bob Weinstock owns the publishing, or does it? Universal Music Group owns Concord Records who has control over the Prestige catalog in terms of rights. The same piece, once again, is credited to Kenny Dorham, a year earlier on the Jazz Messengers second volume of recordings in November, 1955 of the Cafe Bohemia, so who actually is the composer of the melody is unclear. Blue Note Records retained publishing rights in the classic era, Blue Note is also owned by Universal.
To add the final component of this blog article, as it relates to copyright and publishing in jazz, there have been pioneering musicians who either started their own labels, or musicians who encouraged others to retain publishing rights. Donald Byrd, besides being a great trumpeter also took up scholarly pursuits in both history and law, was instrumental in urging Herbie Hancock who got his initial break in Byrd's group, to retain publishing rights. In the 1970's Black artists wanted to take things further in the pursuit of Black Excellence, in publishing their music in their own publishing company and owning life time rights so major labels or corporate conglomerates couldn't touch it. In 1972, the late pianist Stanley Cowell, and trumpeter Charles Tolliver founded Strata East Records. Strata East was a game changer for Black musicians, the label was communal, they issued recordings by Clifford Jordan, The Heath Brothers, and Gil Scott Heron's smash Winter in America in 1974.
What made the label unique? There were no artist contracts, they were able to record freely for other labels, and most importantly their masters. In an interview with journalist Brian Pace for Strata East's 50th Anniversary concerts at Birdland, Tolliver explained his methodology. In a nutshell he explained that whenever there is a (p) symbol, it indicates and artist owns lifetime rights of a recording and (c) means that the work can be distributed by other companies, but in either case, the artist owns the recording. The label had operations in an office in New York City, but by the 80's, the trumpeter, wanting to focus on creating more music relinquished office operations, but Strata East remained a vital entity. Recordings like Winter in America were so popular that other labels like Flying Dutchman which Scott-Heron recorded his most famous works, reissued the album, and eventually the iconic singer-poet-rap predecessor went with bigger labels for the financial increase. The issue of copyright and ownership is so complex, that this article just provides a very brief and cursory view of things, but it is absolutely essential musicians take full copyright and ownership rights of their music.
Today's musicians require a diverse skill set for multiple genres. The New York Jazz Workshop offers many classes, intensives, private lessons in several boroughs: Manhattan and Brooklyn, as well as Europe. Great musicianship knows no borders or genre.