Jazz career opportunities for students with a degree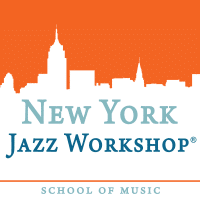 Jazz career opportunities for students with  degrees are exciting.  Every year students  spend hundreds of thousands of dollars on jazz education.  They spend countless hours in the practice room, in a structured classroom environment, playing in small group combos, big band, engaging in theory and playing full time in bands, networking, and dreaming of the big stage.  Because of the economic of realities professional jazz musician, it isn't possible to always perform as they wish.
The reason as to why musicians with jazz degrees don't always have success full time in the field is multi layered.  For other occupations, universities set up rigorous paths of study with the intention of creating careers.  The jazz education system, some have argued, does not do this.  The criticism arises from the belief that the ability to be a good improviser is not something that can be achieved in a short period of time.  Looking at the history of the music,  the great innovators such as Miles Davis didn't just use schooling, they used recordings, went straight to the source by studying with their heroes, and developed their craft over a lifetime.  With the advent of the jazz education ecosystem that has it's roots through programs like the Lennox School of Jazz, Stan Kenton's band camp of 1959, and the formation of small group improv courses at New England Conservatory ten years later, musicians now have more opportunities than ever for instrumental proficiency.  The flip side to the criticism is that very talented musicians who are educators like Javon Jackson and Alan Pasqua extol the virtues of tapping visiting professors with gig experience, and seeking out great schools beyond private instruction.  In his interview with New York Jazz Workshop, Lenny White discussed the importance of musicians learning as many tunes as possible, a major skillset echoed by a host of educators.
So what happens when a student graduates with a jazz degree and cannot make a living just playing music full time?  There are many other opportunities taking full of the limitless depth of a jazz degree:
Music Educations
Recording Engineer
Engraving Music Scores
Piano Tuner
Orchestrator
Conductor
Session Musician
Cruise Ship Musician
Video Game Composition
There are in fact, over 70 career opportunities, and those are just some of them.  Studying jazz has such rich benefit because all the skills learned through theory, ear training, harmony and composition are transferable skills to the occupations referenced above.
By having a jazz background, many of the tools acquired such as advanced harmonic, and rhythmic vocabularies can be applied to enhance these vocations. Students who are interested in some of the topics glanced upon here may wish to take courses at the New York Jazz Workshop such as Modern Jazz Ensemble taught by Sebastian Noelle or the Poetic Language of Jazz Improvisation taught by Mark Sherman. To go further,be sure also not to miss the Jazz Improvisation intensive from Aug. 23-26 taught by Darius  Jones   and Vito Lesczak.
The Jazz Improvisation intensive with Mark Sherman, Marc Mommaas, and Tony Moreno is July 26-29.
Sources:
https://www.npr.org/sections/ablogsupreme/2012/10/26/163741653/a-brief-history-of-jazz-education-pt-1
https://www.npr.org/sections/ablogsupreme/2013/01/08/168893316/a-brief-history-of-jazz-education-pt-2