A Bridge To The Present: A Conversation with Lenny White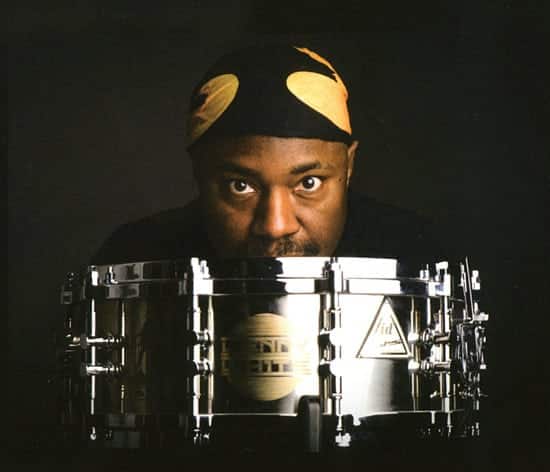 Lenny White (b. December 19, 1949, Jamaica Queens, NY) is simply living history.  The drummer has played and collaborated with a who's who in music including Jackie McLean, Miles Davis, Stanley Clarke, Chick Corea,Tom Browne, Gato Barbieri, Marcus Miller, Freddie Hubbard, Chaka Khan, Joe Henderson, Hiromi, Herbie Hancock, Buster Williams, Azteca, Wallace Roney, Jaco Pastorius, Big Daddy Kane  and countless others. As a producer, he has worked with Bernard Wright on the 1985 R&B mega smash "Who Do You Love?" (which he co-wrote) the late Grover Washington, Jr, Letizia Gambi, Rachelle Ferrell and Pieces of A Dream.  He scored the music with Marcus Miller for the 1990 comedy hit Houseparty starring Kid n Play, and directed by Reggie Hudlin.  Furthermore, authenticity is at the core of everything White does whether it's straight ahead jazz, jazz rock, jazz funk, R&B or a hip hop groove, a quality that makes his presence and playing unmistakable.  He considers himself a bridge between his generation and the scores of musicians and fans today, eagerly passing his knowledge to the next generation.
This interview was conducted after Lenny's performance at the Montreal International Jazz Festival after he performed with pianist Renee Rosnes in support of her album Beloved Of The Sky (Smoke Sessions, 2018) and he graciously came down to do this interview after flying in from Montreal.  Among the topics discussed in this rich interview are the current state of the music industry, recording with Miles Davis on Bitches Brew (Columbia, 1969) his membership in Return To Forever, Wayne Shorter, the state of jazz today, his role as an educator at NYU, his musical soulmates Wallace Roney, Buster Williams, and the opera he has been writing.  Mr. White has recently appeared on Audacity (Smoke Sessions)by Buster Williams, and is producing Vince Wilburn Jr's upcoming project.  The interview was recorded  on a brutally hot day in an air conditioned room, so as a result the audio is not perfect, so special thanks goes out to Wayne Schulmeister for tweaking the audio, reducing background noise and making it presentable.  On a personal level this interview was a real thrill being able to talk at length with one of my heroes.
The New York Jazz Workshop offers classes where you can learn about the drum styles of Lenny White, Elvin Jones, Art Blakey, and Tony Williams with a world class faculty including Tony Moreno and Ari Hoenig
Lenny White endorses Vic Firth sticks and plays Istanbul Agop Lenny White Signature Epoch cymbals exclusively.