Are bebop and hard bop that dissimilar?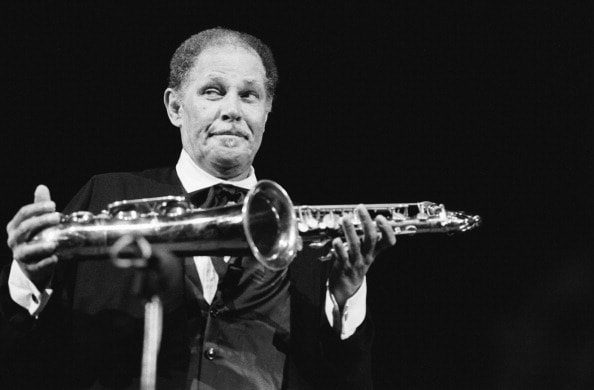 Are bebop and hard bop that dissimilar? For new fans of jazz or jazz history the differences between the two can seem hard to detect.  Even back in college when I took a Jazz in American Music course, the professor even said the contrasts could be minimal.  There are some similarities and differences of which this article will discuss.
Both styles are distinct expressions of being black American in the United States and filter those expressions through the music.  The swing era of the late 1920's into the early 1930's emphasized dance able rhythms and memorable melody while bebop shifted things towards the abstract.  Melodies were quicksilver flights, with virtuosic improvisation on chord changes, and rhythm section interaction between the soloists.  Though some folk in the black community did dance to bebop, it was largely a listening, intellectual music.  Hard bop followed around 1954, and unlike the complex melodies and contrapuntal structures of cool jazz, hard bop featured tight unison melodies and a rock solid rhythm section.  Also, the 12″ LP introduced in 1948 was a major factor in the development of the music.  In the bebop era, the 78 and 10″ vinyl record formats were limitations as the 78 only held about 4 and a half minutes of music per side and 10″ about 12 minutes.  The 12″ LP allowed performances to be captured that were similar in length to club performances and the Miles Davis albums Bags Groove and Walkin' (Prestige, 1954) were important early records in the hard bop movement with extended performances.  Hard bop brought a bluesier, funkier element to the music, adding touches from gospel, and R&B, Horace Silver's hit "The Preacher" being an example. Hard bop found rhythm sections utilizing a lot tighter unison passages in the rhythm section as Blakey and Silver's groups demonstrated. Both bebop and hard bop utilized the 32 bar AABA song forms, and hard bop recordings such as those from Art Blakey's Jazz Messengers, still featured many bop era compositions from Charlie Parker, Dizzy Gillespie, Thelonious Monk and Bud Powell.  Though albums such as Blakey's A Night At Birdland, Vols. 1&2 (Blue Note, 1954) are considered cornerstones of the emerging hard bop movement, they are mainly rooted in bebop, most tunes taken at racehorse tempos.
Bebop and hard bop shared similar vocabularies.  As hard bop grew through modal and eventually adopting some aspects of free jazz, most soloists used bop vocabulary.  The New York Jazz Workshop features workshops such as Bebop to Hard bop taught by Mark Sherman that outline some of the concepts discussed above, to give students a more well rounded view point.