Can swing be quantified scientifically?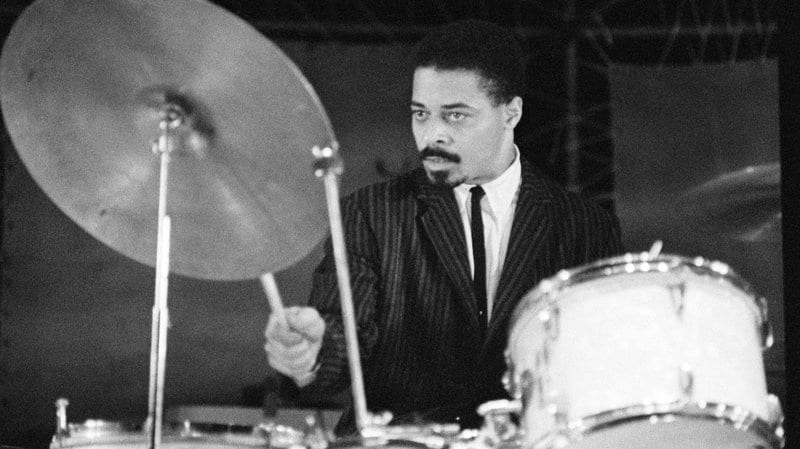 As a musician studying the Black American Music art form jazz, you may be wondering much about the word swing. What is it? what is the Swing feel? Can swing be quantified scientifically? Often, for musicians new to jazz who come from other musical backgrounds, the concept of swing can be challenging to grasp. The New York Jazz Workshop with it's best in New York faculty, and facilities, as well as this blog can help demystify swing. Science News has an incredible piece about the mechanics of the swing rhythm which will be referred to a bit later on. Before examining that article, here is a condensed context of how swing has manifested itself historically in the music.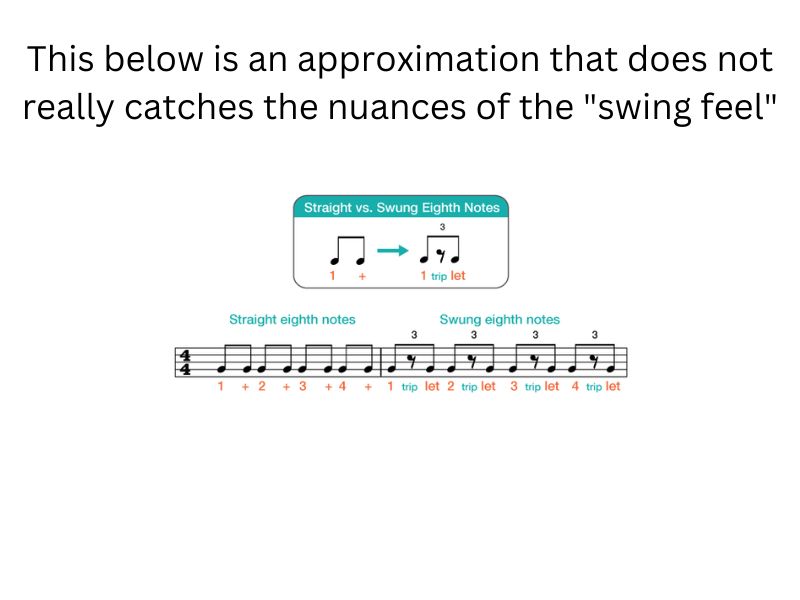 The legendary pianist Bill Evans once remarked something to the effect analyzing music is counter intuitive. After all, the goal of music is to feel, and be affected emotionally, in the simplest terms swing is something that most people who listen to jazz can connect with. It's a relatively elusive quality that is hard to define in language, it's that lilt, the thing that makes you "tap your feet and have a ball" as Art Blakey famously quipped on record in 1955 for his watershed At The Cafe Bohemia recordings on Blue Note.
Helen Sung, stalwart New York jazz pianist hailing from Houston, TX gave a fascinating interview to Jazz Times recently about her new album Quartet+ which is augmented by a string ensemble. In that interview she stated something that is at the apex of contemporary jazz discussion for 40 years actually, and that is that in a certain circle of musicians, swing is old fashioned. A lot of the jazz today rhythmically comes out of the lens of a straight eighth kind of feel, something that really started to become apparent in the music by the mid 60's as jazz became increasingly more influenced by pop and Latin styles. Now, because of the massive influence of the late hip hop producer J Dilla, for the past 20 years, jazz rhythm has become much more in the lens of his unmistakable drunken, what some of called "strung" feel" (the intersection between swing and straight eighths), an acoustic amalgamation of the sampler heavy and MPC driven rhythmic basis of modern music. In relation to quantifying the much elusive "swing", Science News reported:
After listening to original and digitally tweaked piano recordings, jazz musicians were more than seven times as likely to rate music as "swinging" when the soloist's timing was partially delayed with respect to the rhythm section, researchers report October 6 in Communications Physics.
In jazz, musicians are trained to swing eighth notes, or extend the duration of their downbeats — every other eighth note — and shorten the beats in between to create a galloping rhythm. But the technique on its own doesn't explain swing, says physicist Theo Geisel. Computer-generated jazz songs with swung eighth notes still lack the style's swaying feel (SN: 2/17/22).
Past research hinted that swing might arise from differences in the timing between musicians within a band (SN: 1/2/18). So Geisel and colleagues tweaked only the timing of the soloists in jazz recordings on a computer and asked professional and semiprofessional jazz musicians to rate each recording's swing.
Musicians were nearly 7.5 times as likely to judge music as more swinging when the soloists' downbeats were minutely delayed with respect to the rhythm section, but not their offbeats.
Now, what's interesting about the study is that it surveyed a selection of 456 tracks across the sub genres of swing, bebop and hardbop, which roughly cover a 25 year span in the history of the evolution of the music. However there is a problem with the study, and that is because it takes into account a limited spectrum of the music and ignores variations of swing such as the fast paced avant garde pulse based swing, "ECM style" drumming (a horrendous term) and the R&B based swing of soul jazz. Straight eighth notes in the case of many Brazilian flavored pieces can swing as hard as anything, and the way jazz is segmented about "swing", has a far more limited connotation than say the ethnomusicological definition of swing which has a wider view that every culture has a swing. The way jazz has codified this historically, in jazz criticism is relatively limited. Restricting the study to just jazz piano is limited. Since it concluded that more swing is generated from the downbeat as opposed to the upbeat, what would it have been if "Remember" by Hank Mobley was analyzed and altered to fit that downbeat criteria? You cannot, in my view get any more relaxed and laid back than that recording or anything else on Soul Station or an album that encapsulates the Count Basie swing in all it's glory like 88 Basie Street. I also contend strongly that a track like "Sugar" by Stanley Turrentine as found on the album of the same name is the apotheosis of what swing is, with Turrentine's laid back phrasing, and the heavily swinging drums of Billy Kaye. Other soul jazz numbers such as organist Charles Earland's classic hit recording of "More Today Than Yesterday" off of Black Talk! is historic as being a corner stone of the genre. Or obviously, "So What", on Kind of Blue.
What the study that Communication Physics published DOES prove is the common narrative in the mainstream media espoused by Wynton Marsalis, that swing is absolutely paramount to jazz. And while the idea that anything that doesn't swing IS NOT jazz is frankly wrong, the study just amplifies this common viewpoint that has been parroted ad naseum in mainstream jazz media, essentially as long as that medium has existed.
Today's musicians require a diverse skill set for multiple genres. The New York Jazz Workshop offers many classes, intensives, private lessons in several boroughs: Manhattan and Brooklyn, as well as Europe. Great musicianship knows no borders or genre. Conveniently located at 265 W. 37 St near Penn Station and with subway stops near every corner to the school, it makes New York Jazz Workshop the obvious choice.