Find Happiness In the Blues With Dave Scott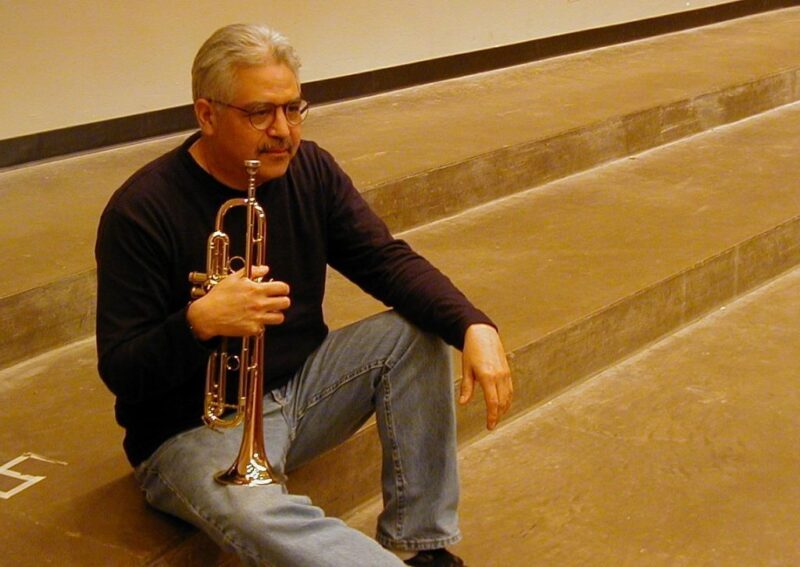 Got the blues because you are playing or singing and finding you can't get anywhere? New York Jazz Workshop offers the exceptional workshop from trumpeter Dave Scott. Get immersed with playing listening and responding to other musicians in a two hour long workshop every Thursday from 6-8 PM. The blues is the building block of jazz, and in this invigorating course taught by virtuoso trumpeter Dave Scott. Students with start with the classic 12 bar blues form which has been the template for many great jazz compositions from Miles Davis, Horace Silver, Jimmy Smith, and Sonny Rollins among many others. From there, Scott will expand things out to jazz standards, which any musician with an interest in improvisation should learn. The class is limited to seven students, and although reading music is not necessary, it is a plus and being confident in singing or playing an instrument.
There are so many good musicians in New York, and around the world that sometimes besides the legends of the music and the big names the mainstream jazz media promotes, one misses the jewels out there that can be found when one digs deep into the scene. Dave Scott is one of these musicians. The trumpeter has built up a stellar track record, earning a grant for jazz performance from the National Endowment for the Arts in 1984. Scott's tone is wonderful, rich, honed like a fine wine. Since 2004 he has recorded for Denmark's Steeplechase label, and his recordings feature three different quintets, that have featured some of New York's finest players. Some of the more notable names on these recordings include tenor saxophonist Rich Perry, fellow New York Jazz Workshop faculty members Dave Ambrosio on bass, drummers Mark Ferber, Ted Poor and percussionist Satoshi Takeishi. Scott's compositions are intense and feature harmonically advanced frameworks that his conceptions as a vehicle for improvisation. A way to think about his compositions is that they are a more accessible form of the avant garde. His compositions might also appeal to those studying jazz who may be into the music of progressive rock or Frank Zappa for instance. For evidence of this, check out his 2019 recording In Search of Hipness. For Scott, hipness is more in line with Zen, rather than the concerns of "hip" being an adjective in terms of what is considered cool. We aren't talking "What Is Hip" in the Tower of Power sense of the word. To get a sense of this, check out tracks like "Ludwig", "Igor", or the lengthy and brooding "Cognitive Dissonance" ,these pieces are not based on chord changes, but have shifts in meter, like "Cognitive Dissonance. What separates the use of metric shifts in the trumpeter's music versus that of prog rock is that the entire structure for Scott's music is centered around improvisation.
While some of the pieces do take inspiration from the European art music world, one of the key differences between the trumpeter and that of Frank Zappa, is that while the rock legend dabbled in jazz, and had musicians like George Duke and Jean Luc Ponty featured on recordings and live, Zappa was primarily schooled in the European tradition. Scott loves the "Lost Quintet" of Miles Davis, which had a clear structure in the song forms, but once Davis began to solo, Wayne Shorter, then the rhythm section of Chick Corea, Dave Holland and Jack DeJohnette would take it somewhere else, more concurrent with the musical trajectory they explored in their own work at the time. While Davis had traversed this territory in the 60's with his Second Quintet, the free improvisation within form would reach it's apex in the bands up through 1970, and the groups that recorded Agharta, At Carnegie Hall, and Pangaea.
Scott's credo for teaching is in simplifying the abstract, obtuse concepts for new and or inexperienced musicians that are often involved in the understanding of harmony as an aspect for improvisation. His own compositions tend to be more of a basis for harmonic improvisation as opposed to melodic improvisation. He also stresses the need for having some strong basis fundamentals on the instrument, and a grasp of harmony which is one of his specialty areas, which as you'll hear on In Search of Hipness. The trumpeter has a belief that when students find their own progress that is most crucial as is finding their own solutions to musical problems. Scott had teachers that enabled him to teach himself, and while he does not tell students they must practice x hours a day to be able reach the next horizon, he strongly encourages that students put in the work to get to that next level.
The Blues in Brooklyn course focuses on the blues because the 12 bar form is the most basic in jazz music, and pop music throughout recorded history. The goal of New York Jazz Workshop classes, using jazz as a base, is allow students of all levels to use what they learn in jazz to apply to any musical endeavor. As students get comfortable in the blues lexicon, ii-V-I progressions, the most basic of chord progressions will be explored, and the result that Scott wants to achieve with his students is that they learn interplay. In an improvising environment, listening and interaction is key.
Scott is also a pianist that has appeared on two of the Kim Richmond/Clay Jenkins' ensemble albums Range and Look At the Time. The budding musician always needs an instructor the caliber of Dave Scott, because as is the mission of the New York Jazz Workshop which you'll find below is to give musicians the tools regardless of what they play because a specialty area of his like chromaticism is a flavor that brings the spice,the concept can certainly make improvisation or melodies interesting.
Today's musicians require a diverse skill set for multiple genres. The New York Jazz Workshop offers many classes, intensives, private lessons in several boroughs: Manhattan and Brooklyn, as well as Europe. Great musicianship knows no borders or genre.