Jazz in popular culture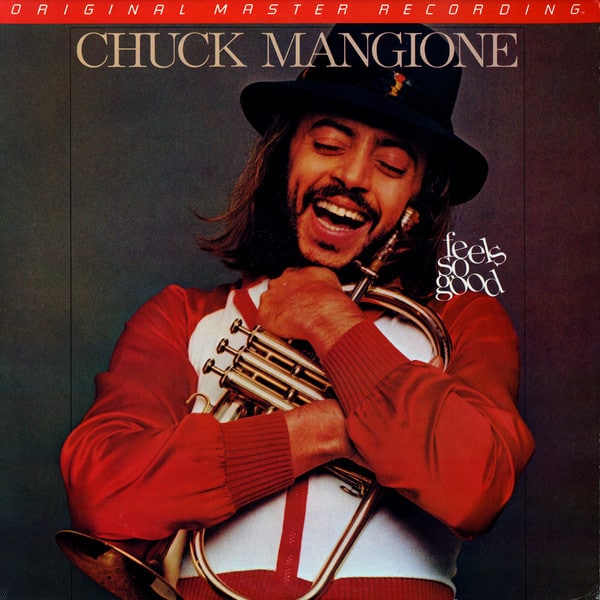 Jazz has had a place in popular culture for a long time.  As dormant as that period may seem currently, jazz was certainly at it's peak in the swing era.  In the swing era through bands such as that as Duke Ellington, Count Basie, Glenn Miller, Tommy Dorsey and Paul Whiteman.  In the twenties, Whiteman was termed the "king of jazz" (in hindsight much more a marketing move than reality) and was almost that decade's proto smooth jazz music.  His lightly swinging, easy going music placed emphasis on melody, and his hit "Whispering" was the basis for Dizzy Gillespie's bop anthem, "Groovin' High".  The  sounds of Miller and Dorsey as well as Basie and Ellington were the pulse of America in the pre Beatles era.  Jazz found popularity in movies and cartoons but one of the more fascinating examples of jazz in popular culture have been Europe and Japan.
Herbie Hancock's classic 1965 tune "Maiden Voyage" begun life as music for a British TV ad, and jazz has been used regularly in Japanese television commercials, shows, movies and Japanese animation.  In fact one of the more intriguing phenomena in Japanese culture has been the development of the jazz kissa beginning in the 1970's or jazz cafe.  The jazz kissa were spots where Japanese could enjoy jazz records while having coffee or alcoholic beverages, with albums curated by incredibly knowledgeable staff.  For whatever reason, pianist Sonny Clark's Cool Struttin' (Blue Note, 1958) became the album in these establishments, and in Japan it is the most popular Blue Note album of all time, whereas Blue Train is wildly considered to be the most popular and best selling in other territories.  The liner notes to pianist Barry Harris In Tokyo (Xanadu, 1976) written by the esteemed Shoichi Yui contain fascinating insight as to how that record label's 1976 tour of the country kindled and absolute love affair with the music, and a deep love and respect for the music of Charlie Parker and others.  In the 70's Chuck Mangione's "Feels So Good" was a major hit, and the trumpeter/flugelhornist was a sort of pre Kenny G. in the American public.  He would resurface in the public eye again in the mid 1990's with absurd appearances on the animated show King Of The Hill.  In the show, a cartooned Mangione would make random appearances dressed similarly to the Feels So Good (A&M, 1977) album cover and toot his hit single.  One of the funniest instances of this was an episode where at a character's funeral, Mangione plays "Taps" and spontaneously breaks into "Feels So Good" as a non sequitir.  No doubt these show appearances turned the horn man into a laughing stock for people who had no idea of his start with his brother and Art Blakey's Jazz Messengers.
The acid jazz (subject of a future article) boom of the 1980's which took root in the UK, as well as Japan had much to do with revitalizing jazz in the public eye.  Club DJ's would play recordings from the 60's and 70's for dancers, reestablishing jazz's foundation as a dance music as well as introducing new listeners.  It was here that the music from the 70's of Donald Byrd, Gary Bartz, Bobbi Humphrey and Lonnie Smith among others gained classic cult status, and records from that era, widely out of print began to fetch high prices.  Acid jazz energized things the way CTI records had the previous decade, and soon tracks by the likes of Us3, and Ronny Jordan hit popular airwaves.  Jordan's hit 1991 single "After Hours" from the album The Antidote (4th and Bway, 1991) was even heard in department stores, and that track, along with his cover of Miles Davis' "So What" helped re contextualize the influences of Wes Montgomery, Grant Green and George Benson to the new style.  Hip hop also had a major impact with Dr. Dre's classic The Chronic (Death Row, 1991) and A Tribe Called Quest's Low End Theory (Jive, 1991) sampling classic jazz tracks.  ATCQ went even further by recruiting Ron Carter to play bass lines in short bar fragments giving the flavor of a live sample.
The tradition of jazz in pop culture today continues through groups like The Roots, and Robert Glasper and video games.  Curiously, the soundtracks for Super Street Fighter II and Street Fighter II featured pieces with guitarist Yuji Toriyama, a Japanese session guitarist, using a Roland GR300 guitar synthesizer, made famous by Pat Metheny, with sounds and styles that were an explicit nod to the Pat Metheny Group, something that was lost on many gamers, but not to gamers also familiar with Metheny's work.   These kind of homages ensure that jazz in popular culture remains a vital component of the landscape.  The New York Jazz Workshop offers intensives and courses such as the Modern Jazz Ensemble taught by Sebastian Noelle that reinforce jazz's role in popular culture.