New York Jazz Workshop in Conversation with Gerry Gibbs: Part 1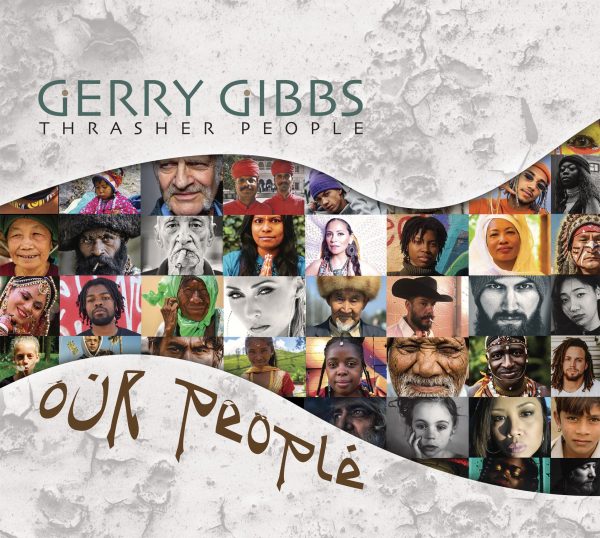 In the latest installment of the  New York Jazz Workshop in Conversation With podcast series, I speak with drummer/multi instrumentalist Gerry Gibbs.  Gibbs was born in New York, but grew up on the West Coast and was steeped in LA's rich jazz scene, playing with everyone from Donald Byrd, Alice Coltrane, Billy Childs, and Bennie Maupin among a host of others.  In 1988 he relocated to New York and rose to the top of the scene subbing for the great Winard Harper.  Gibbs recorded his first album in 1996 with Ravi Coltrane on board, and has become most known for his diverse set of Thrasher ensembles (a nickname given to him by the late pianist Don Pullen) that have played everything from the electric music of Miles Davis, stunning acoustic reinterpretations of Weather Report, and his most popular trio with Ron Carter on bass and Kenny Barron on piano.  He has a new recording released this past June on Whaling City Sound called Our People where he, flutist Mayu Saeki, keyboardist Alex Collins, and bassist Gianluca Renzi, along with vocalist/percussionist wife Kyeshie Gibbs play an astonishing 40 instruments! in his most diverse, ambitious project yet.  Prior to that he scored 4 number one records on the Jazz Week charts, with Ron Carter and Kenny Barron and with his album Weather Or Not.   The music is informed by friends from different cultures and the influence of those friends, with pieces dedicated to Wayne Shorter, Chick Corea, Lenny White and Mike Clark.
The son of legendary vibraphonist Terry Gibbs, the multi instrumentalist first played drums at the age of 4 on a set of drums given to him by Buddy Rich.  Gibbs is an amazing story teller and historian of jazz and other music and in Part 1 he discusses the LA jazz scene of the early 80's, playing with Bennie Maupin, how Billy Higgins helped hm on the LA scene, his arrival in New York, and we discuss Our People.  He is also a passionate advocate of 70's jazz and that topic, along with his relationships to Kenny Barron, Ron Carter, and younger musicians is discussed in an upcoming post with part 2.  I'd like to thank Gerry Gibbs for his generous time, and Lydia Liebman of Lydia Liebman Promotions.
Interview recorded September 15, 2019 in New York City
Mixing and editing assistance: Jason Isaac
Additional editing: CJ Shearn
Podcast produced by CJ Shearn for New York Jazz Workshop