What has jazz innovated since the decade of the 1980's?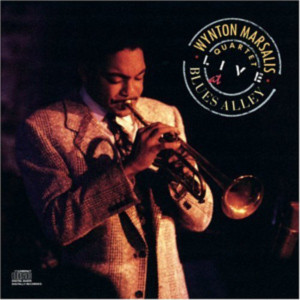 What has jazz innovated since the decade of the 1980's? Back in July when legendary drummer Lenny White interviewed for the New York Jazz Workshop podcast that was a query he had asked in the course of discussion.  The question was rhetorical: Has the most significant jazz already been created?  For White, a living master of music as a whole, he was around during the most significant shifts in jazz history. He was 19 years old when he participated with Miles Davis going full scale electric  on Bitches Brew (Columbia, 1969) his own involvement in rock groups with jazz influence like Azteca, and the pioneering jazz rock outfit featuring Chick Corea Return to Forever.  The drummer also produced  R&B/pop super hits like Bernard Wright's "Who Do You Love".  The drummer was around when crucial changes in the music occurred such as the change of so called "fusion" music morphing to smooth jazz, and the rise of neo bop headed by the likes of Wynton Marsalis, Donald Harrison, Terence Blanchard, and in the 90's the major label recordings of Roy Hargrove, Christian McBride and Joshua Redman.  His assertion was that the definition of jazz was compromised.  One could certainly understand his position, because so much jazz today does go back to what had come before, but there are important innovations that have occurred in the music since the bustling creativity of the 60's and 70's.
The desire to return to acoustic playing in the early 80's was spearheaded by trumpeter Wynton Marsalis.  Though his views on  jazz itself and other forms of music like hip hop are deemed controversial by some, he is unquestionably a great educator and has done a lot as the head of Jazz At Lincoln Center to enhance jazz's cultural and societal significance.  Though playing acoustic straight ahead jazz in the mold of the mid sixties Miles Davis Quintet was not exactly a new idea as musicians like Woody Shaw made significant contributions in that arena, what Marsalis did was add his own wrinkles to the style on albums like the classic Black Codes From The Underground (Columbia, 1985) and brought it to an entirely new generation and that music could not have existed in a sense without what happened in the 70's.  The powerhouse drumming on that recording by Jeff "Tain" Watts owed as much to Art Blakey and Tony Williams as it did to the jazz rock innovations of Billy Cobham, and the aforementioned Lenny White.  As Ethan Iverson noted in his article The J Word
"Unquestionably, Jeff Watts owes something to the best fusion. This is, just to be clear, a good thing. Watts sounds like his era and his place in history, which all great artists must do. That immortal fill behind the trumpet break on "Black Codes"? That is surely not just post-Elvin Jones, but post-Billy Cobham, too.
Something mildly fusion-esque about Watts' playing is how his rhythms always fit on a grid, no matter how fast or complicated. This is not like Jack DeJohnette, Elvin Jones, or Tony Williams, all aggressive drummers far less concerned with landing every downbeat in exactly the right place."
Music such as the albums from Marsalis   those by Kenny Kirkland  and Mulgrew Miller paved the way for musicians like the precocious LA based Connie Han who has been making waves with her major label debut Crime Scene (Mack Avenue, 2018)
Concurrent with neo bop was smooth jazz.  By the mid 1980's radio stations that had played a lot of easy listening music were able to enhance their listener base by including artists like George Benson and heavily edited versions of Pat Metheny Group songs in their rotation.  The practice of listeners hearing 30 second snippets of pieces dictated much of the type of music put on.  Stations like CD 101.9 were king offen playing the type of smooth jazz popularized by artists such as Lee Ritenour and Larry Carlton. Smooth jazz was more of an American phenomenon, but it has enjoyed success in Europe and Japan although the smooth jazz radio format began to lose steam around the early 2000's.
On the other side of the spectrum was the creation of the M Base collective spearheaded by Steve Coleman, and also including Greg Osby Gary Thomas and Geri Allen.  Coleman's unique conception of multiple polyrhythm based music very much tied to African roots and incorporating hip hop elements has influenced musicians like Vijay Iyer.  In the current era, European jazz musicians incorporating electronic elements in the music and more melodic streams has been especially prevalent since the mid 90's with the late Esbjorn Svensson, pianists Bugge Wesseltoft,and Nik Bartsch have all added very compelling twists to their music.  Bartsch's style of "ritual groove music" combines minimalism with techniques found in a lot of electronic music played acoustically.  There will be future articles on the blog that explore the way jazz has grown since the sixties and seventies particularly in the area jazz has integrated hip hop.
For more on the contemporary trends in jazz check out the Funk Fusion Workshop taught by Andrea Veneziani that can aide in a deeper understanding of the innovations in jazz that came about in the 1980's