What are some good holiday jazz selections?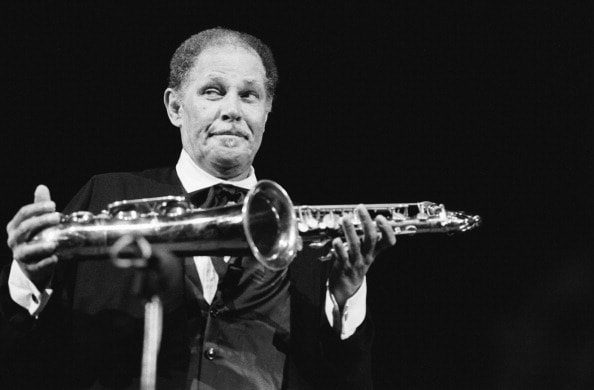 With Christmas just a matter of hours away, it doesn't take much to rouse people into the holiday spirit. There are tons of holiday music selections playing everywhere from restaurants to shopping malls, but jazz isn't often the most often heard choice. Here are a few of selections to add some swinging cheer to the season.
Miles Davis: Blue X-Mas (To Whom it May Concern).
Miles Davis (tpt); Frank Rehak (tb); Wayne Shorter (ts); Paul Chambers (b); Jimmy Cobb (d); Willie Bobo [William Correa] (bgo); Bob Dorough (p, voc) Recorded August 21, 1962 at Columbia Studio A, NYC. Produced by Teo Macero.
Miles Davis doesn't normally conjure up images of Christmas music, but in August of 1962, he headed into the studio with a sextet featuring guest vocalist Bob Dorough with arrangements by Gil Evans. Dorough is probably best known for his contributions to Schoolhouse Rock and his sly, funny vocal deliveries have always been a trademark. From the opening disdainful "Merry Christmas", the listener isn't exactly in for a typical joyful romp. The lyrics have a general disillusionment about the holiday, from gift giving to Christmas cards. The piece is notable for having the first appearance of Wayne Shorter with Davis, at this point the saxophonist was still a member of Art Blakey's Jazz Messengers and would not join the Davis group as a permanent member until September of 1964. A quirky and memorable performance first issued on the Jingle Bell Jazz compilation, the trumpeter was not too fond of the results personally finding them rather corny.
Jimmy Smith: Greensleeves. Jimmy Smith (org); Kenny Burrell (g); Grady Tate (d). Recorded June 14-15, 1965 at Van Gelder Studio, Englewood Cliffs, NJ. Recording engineer: Rudy Van Gelder. Produced by Creed Taylor.
By 1965 organist Jimmy Smith's recordings were largely big band affairs arranged by Oliver Nelson or Billy Byers. The enlarged format brought Smith new audiences and chart topping success, a natural occurrence since 1962 when he left Blue Note to join Verve records. The trio format was where Smith made his name, and it was always a welcome addition to his catalog when he made a small group album on Verve. Recorded in June of 1965, Organ Grinder's Swing contained the customary mix of blues and standards, with the exception of the traditional "Greensleeves", which gained popularity in jazz circles following John Coltrane's 1961 rendition on Impulse! . Smith is at his most Trane-ish here, tackling modal territory that organist Larry Young was regularly producing on his Blue Note albums of the period. After a typically cool understated Kenny Burrell solo, the fireworks start. Smith tosses off smoking idea after idea, but the vamp sections are where his solo is the most volatile, recalling the raging intensity of a Coltrane solo. Smith's version has been the template for other recorded versions by organists, most notably that of Dr. Lonnie Smith on 1993's Afro Blue (Venus/Musicmasters) in a trio with guitarist John Abercrombie and drummer Marvin "Smitty" Smith. Jimmy Smith's take on "Greensleeves" is one of his greatest career performances.
Dexter Gordon: Have Yourself a Merry Little Christmas. Dexter Gordon (ts); Kirk Lightsey (p); David Eubanks (b); Eddie Gladden; (d). Recorded November 4, 1980 at Columbia Studios, NYC. Produced by Jim Fishel and Michael Cuscuna.
In 1980, the great Dexter Gordon was in the midst of a late career surge which began upon his return to the U.S. in 1976. Gordon signed to Columbia records and recorded some of the most popular albums of his career which included great musicians such as trumpeter Woody Shaw and pianist George Cables. Upon recording Gotham City the tenor saxophonist also recorded two versions of "Have Yourself a Merry Little Christmas", one of which was originally issued as a single and issued on a Columbia jazz Christmas compilation. Buoyed by easy swinging from the rhythm section, Gordon's thick, luxurious tone figuratively sings the lyrics through the horn, and he takes a leisurely solo. One can almost hear his unforgettable rich baritone voice announcing the tune at a gig preceded by talking a few lines of the lyrics. The Columbia years were good to Dexter Gordon, and this Christmas classic is a fine cap off to them.