Were Beethoven, Bach, and Mozart jazz musicians?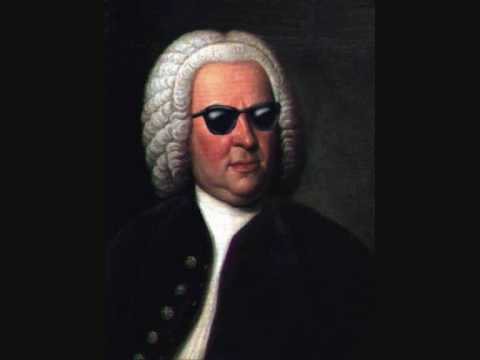 Were Beethoven, Bach and Mozart jazz musicians?  That seems like a loaded and frankly ridiculous question to ask.  The answer is quite obviously no, but jazz has been so influenced by classical composers because it is directly in the DNA  alongside it's African and Latin origins.  Classical music did indeed have improvisation as Beethoven, J.S. Bach, Liszt and Mozart were all deemed to be considerably monstrous improvisers, but over time within the realm of European art music that element became scrubbed out in favor of notation.  What is interesting however is when one looks at concepts like the continuo in the baroque era like figured bass, that system has been compared to the elements of a jazz rhythm section.  For example the keyboardist in a group  using figured bass has chord symbols on a chart shaping the chords as he or she sees fit, much as a pianist in a small group bebop based ensemble.  Bebop and baroque share common threads as well, which is why it may have seemed so appealing to Charlie Parker, Dizzy Gillespie, and Bud Powell among others
The techniques that these composers utilized were admired and picked up by jazz musicians, years later.  Bill Evans had an encyclopedic knowledge of classical composers that informed his highly influential harmonic concept. Later Herbie Hancock, Keith Jarrett, Chick Corea and Brad Mehldau would all draw upon the well of composers such as Ravel, Debussy, Mozart and Bach to varying degrees.  Mehldau's recent After Bach (Nonesuch, 2018) finds him playing several interpretations from the  J.S. Bach canon as well as pieces inspired by him.  Certainly Mehldau's prodigious counterpoint ability in left and right hands as shown on recordings like Live in Tokyo (Nonesuch, 2006) and 10 Years Solo Live (Nonesuch, 2015) demonstrate how techniques used by classical composers are an inseparable part of the jazz lexicon.  There are specific pieces however that show techniques that would pop up in jazz much later.
Attempts to hide and disguise downbeats were shown by Beethoven in his very first piano sonata as was discussed in an article written for keyboard improv cheekily titled Did Beethoven Invent Jazz? In this piece, pianist Ron Drotos breaks down a portion  of the sonata in which one section has the left hand of the pianist punctuating chords on 2 and 4, lending a jazz like feeling. He also noted that Louis Armstrong in his seminal Hot Fives and Hot Sevens group would employ the same technique.  In Beethoven's final piano sonata number 32, the precursor to what would be considered ragtime is incredibly fascinating, as triplet figures actually swing. And, in the Egmont Overture there is a bass line that sounds remarkably similar to boogie woogie.
In J.S. Bach's Brandenburg Concerto No. 2, the interweaving of textures from the trumpet, recorder and oboe is quite reminiscent of the collective improvisation in New Orleans Jazz, and the rhythm is propelled by a hefty walking bass.    French pianist Jacques Loussier became one of the biggest proponents of translating Bach's music into a jazz context.  In college, while using classical pieces as a frame for improvisation, he discovered how valuable the composer's music could be in a jazz setting.  In 1959 he brought together his first Plays Bach trio with bassist Pierre Michelot and drummer Christian Garros, and has since recorded many more albums of Bach as well as performing the music worldwide.  Norwegian pianist Tord Gustavsen's latest ECM recording The Other Side also has several arrangements of Bach chorales which lend themselves quite well to an improvisational setting.  Pianist Gonzalo Rubalcaba's essay on Mozart's compositional processes as dissected and theorized by scholars suggests that his conception of sketching out pieces, to alleged thoroughly improvised sections  are clues as to why his music is so inspiring to jazz musicians.  Ron Carter has done several albums in homage to Bach, and Keith Jarrett's wondrous rendition of "All The Things You Are" from Tribute (ECM, 1990) has a flabbergasting intro, done in the manner of a fugue.
To learn how the worlds of jazz and composition intersect, check out the Jazz Composition Intensive taught by Mark Mommaas, August 30-31st, or the arranging techniques, counterpoint, composition taught by Alan Ferber for advanced students at New York Jazz Workshop.