Where jazz is now in the present era?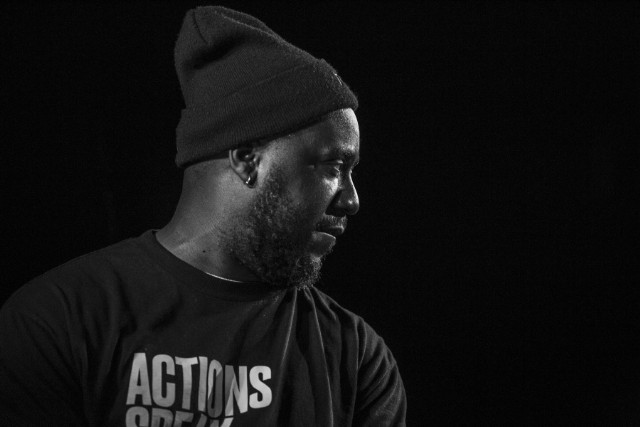 Welcome to the latest edition of the New York Jazz Workshop podcast, I'm your host CJ Shearn. Today's topic: where jazz is now in the present era? There are a lot of different opinions on where jazz is now, but it is in a healthier and more varied place than it's ever been.  On one level, the current era is almost a throwback to the seventies where jazz was melding with everything– funk, world music, European folk, Indian music, classical, progressive rock, but there are things going on  musically today that were not possible during the decades of the 40's, 50's or 60's.  In particular with artists like Robert Glasper, Mark Giuliana, Chris Dave, Thana Alexa, Antonio Sanchez, and veterans like Chick Corea and Herbie Hancock, jazz is going in exciting places beyond just the straight ahead. While jazz has always used pop songs or show tunes as a base, in terms of the current era of jazz a sense, we can see a harbinger of things to come in the late 1960's when guitarist Wes Montgomery recorded three of his most successful albums before his death Road Song, A Day In The Life and Down Here On The Ground for Creed Taylor's fledgling CTI imprint under A&M that would become independent in 1970. Montgomery had recorded albums like Bumpin' for Verve, that drew upon a formula for crossover success. CTI recordings blended top flight musicians like Freddie Hubbard, Stanley Turrentine, George Benson, with all star rhythm sections playing originals, pop and soul tunes enhanced by the addition of string sections arranged by Don Sebesky, Bob James or David Matthews.
In 1978, producers Dave Grusin and Larry Rosen founded GRP records, and they created a slick LA based sound, that married some of the important elements of jazz like swing and improvisation, with Latin, funk, and rock rhythms. Grusin and Rosen had done production work outside of their own company, producing records on Blue Note from artists like Earl Klugh and Noel Pointer and Patti Austin on CTI.  When they became a subsidiary of Arista, albums from their roster such as those of keyboardist Bernard Wright, and trumpeter Tom Browne contained all sorts of different tunes like straight ahead, funk and early hip hop. The issue this presented was that for those in the marketing side of the record industry they categorized the music, thus limiting the potential. In 1969 with Bitches Brew Miles Davis was at the fore front of combining rock, funk and jazz, and the album broke all templates of what was considered acceptable commercially. GRP, became an independent label in 1982, and shaped by the tastes of listeners, they became a force in what was considered the eventual "smooth jazz" movement. In audiophile realms the label was groundbreaking in it's use of digital recording.
The reason why explaining this background is so important is because for those investigating the rich history of jazz, those kind of precedents are directly related to where jazz artists are now. Every type of jazz from New Orleans style to avant garde is still played around the world, but there are exciting new things occurring in jazz that are too numerous to discuss in a brief podcast. The fact that many jazz musicians who grew up in the late 80's and the 90's are incorporating what they grew up listening to is so encouraging and further proof jazz doesn't stand still. For example Robert Glasper and Ben Williams including "Smells Like Teen Spirit" by Nirvana on their respective albums shows how vital it is that this generation of jazzers include the sounds that influenced them. Hip hop is a big component as well, with drummers like Chris Dave and Mark Giuliana adding to the jazz drumming vocabulary beyond the innovations of Elvin Jones, Art Blakey and Tony Williams. Thana Alexa, Tia Fuller, and Camille Thurman are some of many leading the charge and inspiring young women with Thana Alexa's forthcoming album promising to be a powerful exposition on the history and current issues facing women in contemporary society. Jazz is reflecting a trend back towards the social and political spectrum of which it is inextricably linked,–whereas in the 80's and 90's the "young lion" movement was more centered on a projected label image of an artist, today young jazz musicians are making profound statements. On trumpeter Ambrose Akinmusire's latest recording "Origami Harvest", he continues his detailed investigation of social issues, by creating a balance between string quartet, contemporary classical writing, hip hop and stretches of improvisation. The track "Free, White and 21" is one of the most powerful, as he continues to investigate a theme of mentioning the names of African Americans unjustly killed by police and gun violence. Akinmusire's use of a voice screaming the antebellum hymn "Blood Stained Flag" is at once absurd, but also quite pervasive because it shouts of a much greater issue lurking undern Terence Blanchard's recent "Live" with his group the E-Collective tackles some of these same issues related to gun violence.
Remember that the New York Jazz Workshop Podcast is just a small part of what the school does to increase the scope of jazz education not only in the greater New York area, but internationally as well. Courses such as Modern Big Band taught by Sebastian Noelle, Jazz Of the 1960's taught by Dave Ambrosio, or the funk/fusion workshop taught by Andrea Veneziani can help deepen the understanding of a few of the things discussed in the podcast. For the New York Jazz Workshop Podcast, I'm CJ Shearn, Peace, love, groove and keep swinging.