Why does straight ahead jazz become stale?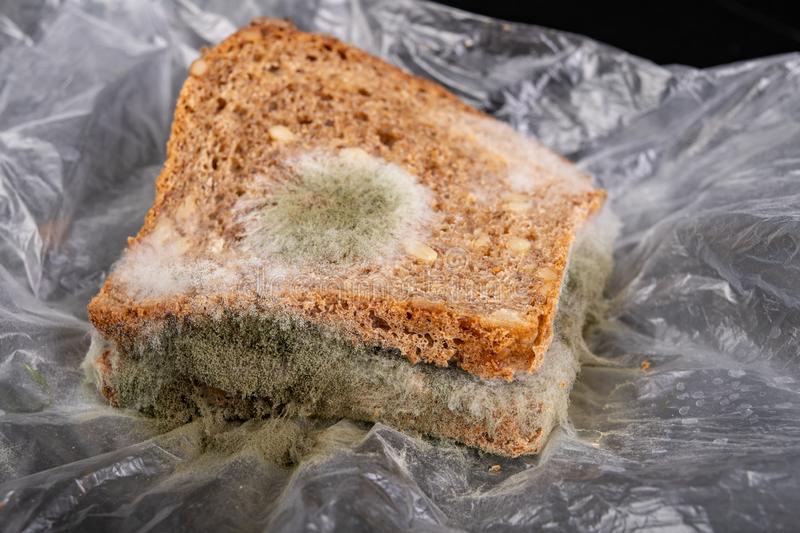 Straight ahead jazz, or jazz that uses primarily swing rhythms, walking bass and often, but not always a 32 bar song structure is beloved for transmission of a medium that's existed over 60 years.  Why does it become stale? For musicians the limitations reveal themselves within the form itself, for fans, it just is over exposure in the media, because its what sells in the mainstream, and because of it's status as audio wallpaper in daily life.
Let's start with jazz portrayals in mass media.  You go into a Starbucks, or any reasonably successful coffee shop, or store, you are likely to hear Kind of Blue or Sketches of Spain by Miles Davis, both magnificent albums on their own, but both have almost achieved a status of aural wallpaper in mainstream culture.    Other times you may hear Ella Fitzgerald, Duke Ellington, Count Basie, all great music, but in this purely popular context it may be perceived as wall paper.  In famous jazz clubs like the Blue Note, Village Vanguard, Smalls or Mezzrow, between sets, hard bop on Blue Note or Prestige stream over the PA system.
In the markets for getting new fans into jazz, vinyl sales are at a peak allegedly, but according to some industry experts, not as high as you may think.  The audiophile market in particular companies such as Analogue Productions and Blue Note Records themselves, reissue audiophile vinyl which often sells for more than $30 a pop, but it's the same classic albums on Blue Note, Prestige, Verve and Riverside reissued over and over again which is great for new audiences, but it contributes to why straight ahead jazz can get stale for non musicians because they hear this as the ONLY form and don't investigate further
Musicians get tired of straight ahead, because as great as bebop, and hard bop are, when they play Charlie Parker tunes (which make no mistake are the lifeblood of this music , there is only so much that can be done with an A-A-B-A 32 bar form, and II-V-I changes after awhile.  A great hard bop track like Horace Silver's "The Outlaw" departs from this standard form including a bridge of an unusual amount of bars, and the album it stems from Further Adventures Of The Horace Silver Quintet (1958) also includes the track "Melancholy Mood".  Miles Davis, famously felt restrained by playing on standard chord changes which lead to Kind of Blue (1959), and the modal experiments that music spawned, the use of unusual structures and daring compositions from Herbie Hancock, Wayne Shorter and Tony Williams in the Second Quintet from 1965-1968, lead to a myriad of possibilities still being explored.
For younger musicians who grew up with rock, R&B, hip hop and electronic music, perhaps even before they discovered jazz, straight ahead styles can seem constricting. There are arguments made by bearers of the tradition in some cases that were part of the post Marsalis generation (or even were there in the heyday of straight ahead styles) that many musicians of now a couple generations don't swing, or apply the same types of rhythmic feel that the masters did.  Without naming names, there is a strong contingent of musicians on the scene who feel this way, including acolytes of the late great Barry Harris.  Black American Music is still in a period of evolution, though another argument can be made– and one that the brilliant late percussionist Mtume posited in his famous debate with late critic Stanley Crouch about the validity of Miles' electric music. Davis moved forward  in Mtume's view because of something the European critic Henry Pleasants argued in his tome The Agony of Modern Music, which is the topic of technical exhaustion which is explained below.
While Pleasants book is about the superiority of older Western art music vs. the new, avant garde modern classical, according to Mtume's debate there is a prescient point: at some point musicians play everything that can be played on an instrument– which is why for example in the 80's the birth of new sampling and synthesis technology broke the dam open as far as creative possibilities.  Again, how this relates to straight ahead jazz being limiting is this: some musicians feel like they can't express anything that hasn't been said already– it's almost impossible to not say what Sonny Rollins, Coleman Hawkins, Miles, Louis Armstrong hasn't already said– all the musician can do is reorder those things in their own voice, or at least attempt to place it in a new context.
The New York Jazz Workshop offers workshops, ear training and intensives in a variety of disciplines and skill levels across New York, and Europe.